Basically talking about DLSS 2
Since the announcement of the GeForce RTX 4060 graphics cards, Nvidia has boasted that its DLSS technology is already supported by more than 300 games and applications.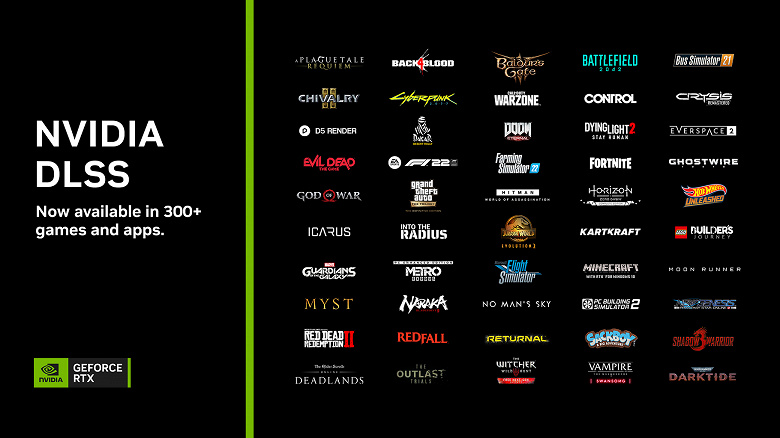 Nvidia's "magic" DLSS technology crossed the 300 supported games
To be more precise, there are 298 projects on the list that support DLSS 2, and so far only 34 games that support DLSS 3. There are also five games on the list that received first-generation DLSS support but never updated it to second, but first-generation DLSS is considered very unfortunate. 
Among the new games and programs that have received DLSS support or will be released with such support in the near future, we can highlight the D5 Render software, horror Outlast Trials, Bus Simulator 21, KartKraft, Voidtrain, Moon Runner and Ashfall, but DLSS 3 only supports the first .