The picture shows the interposer
Despite the fact that there is still at least a year before the release of Arrow Lake processors, the first photo related to this generation of CPUs has appeared on the Web, moreover, on the Intel website. To be more precise, the picture below shows the interposer for testing the processor.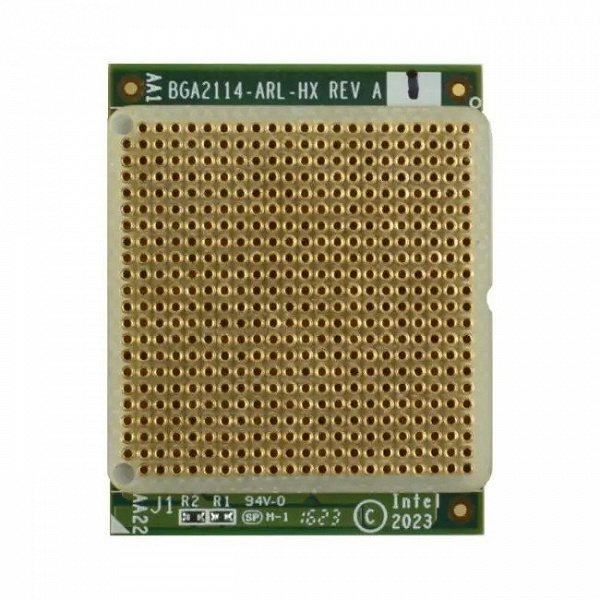 The first photo regarding Intel Arrow Lake processors
As can be seen from the description, we are talking about the Arrow Lake-HX processor, that is, a mobile high-performance CPU. Such processors will be BGA2114.  
For comparison, the Raptor Lake-HX line has a BGA1792 design, that is, the number of contacts will increase significantly. At the same time, according to all available data, Arrow Lake will not increase the maximum number of cores relative to Raptor Lake, that is, we are talking about eight large cores and 16 small ones.