The announcement will take place on November 23.
Following the advertising images, real photos of the flagship smartphone Red Magic 9 Pro appeared online.
The device will receive an under-screen front camera, as well as a flat rear panel on which the main camera modules are located flush.
Photos of Red Magic 9 Pro published
The side panel shows a cutout, presumably for the speaker, as well as a pair of physical buttons.
This is the first flagship based on Qualcomm Snapdragon 8 Gen 3 with such a screen and a flat camera with a resolution of 50 megapixels.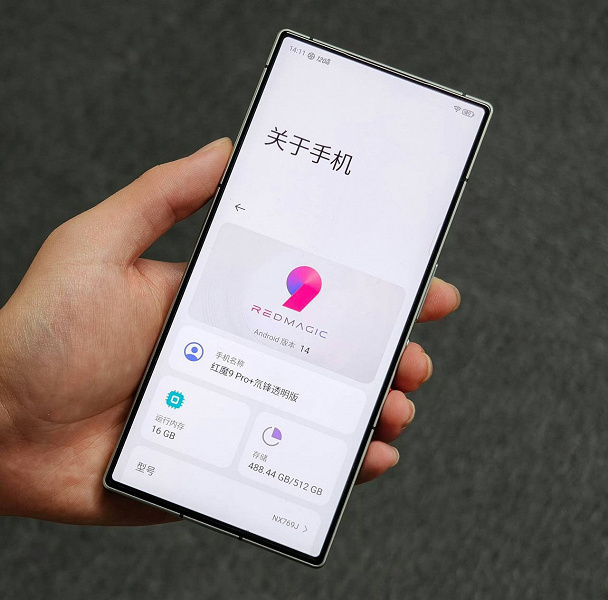 The presentation will take place on November 23.
`