The price is 1400 euros
Sony has just unveiled its new flagship Xperia 1 V, featuring a first-of-its-kind multilayer Exmor T sensor for mobile devices that promises to take smartphone low-light photography to the next level.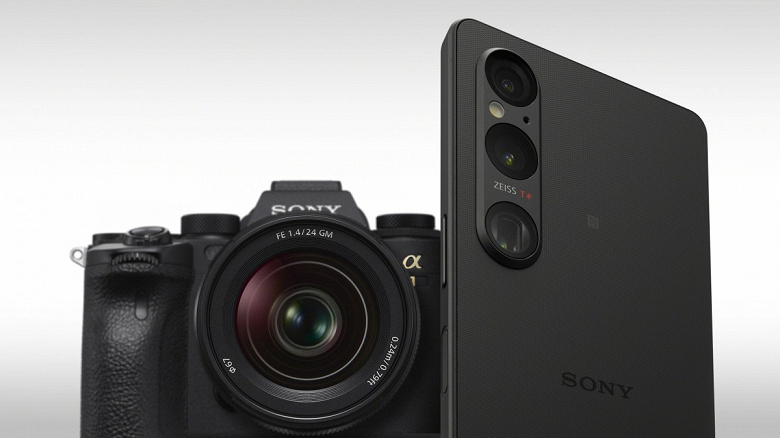 The diagonal of the Sony Xperia 1 V OLED screen is 6.5 inches, the refresh rate is up to 120 Hz. The display is protected by Gorilla Glass Victus 2 and has a classic frame on top for a 12-megapixel selfie camera with a 1/2.9-inch optical format sensor.
The back panel is also covered with Gorilla Glass Victus 2, but the manufacturer claims that it is not slippery. The smartphone meets the IP68 degree of protection, that is, the owners do not have to worry about dust and water.
The smartphone is based on a Snapdragon 8 Gen 2 single-chip system with 12 GB of RAM and 256 GB of internal flash memory. Unlike almost any other premium smartphone, Sony's flagship is equipped with a microSD card slot that allows you to install a memory card. The company has significantly improved heat dissipation and reduced the power consumption of the camera, one of the main sources of heat inside a modern smartphone.
`
Rare Sony Xperia 1 V flagship unveiled with top-end camera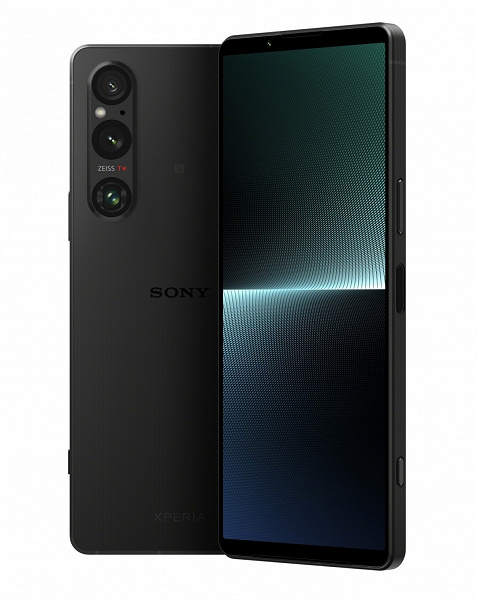 Behind the f/1.9 lens is a 48MP image sensor (GSM Arena lists 52MP, but the video says 48MP) in a 1/1.35″ optical format with 1.12µm pixels, which is 70% larger, than the Xperia 1 IV. The sensor has an aspect ratio of 4.3:3. Sony claims that the new sensor will allow the Xperia 1 V to perform twice as well as its predecessor in low light conditions. The company has also finally included a night mode in the camera.
In addition to the main camera, Sony's new flagship is equipped with the same 12-megapixel continuous zoom telephoto lens (3.5x – 5.2x) as its predecessor. Another 12-megapixel sensor is for the ultra-wide-angle module. The TOF sensor is no longer used, as Sony claims its AI algorithms are so advanced that they have made it unnecessary.
Sony has updated its creator-designed Photo Pro and Video Pro apps with a vertical UI and focus, and streamers can now follow live chat right from their phone screen.
In terms of audio, the Sony Xperia 1 V offers improved stereo speakers with more volume and richer bass. The 3.5mm audio jack is for those who still prefer to use wired headphones.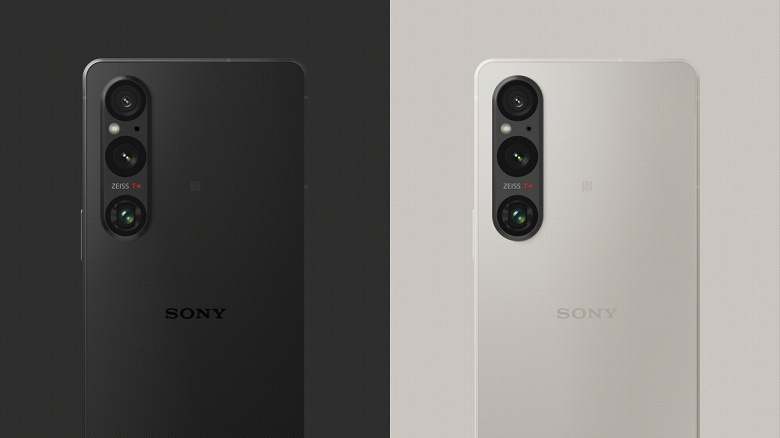 The Sony Xperia 1 V is powered by a 5000mAh battery that supports 30W wired charging and charges up to 50% in 30 minutes. The phone is also equipped with wireless and reverse wireless charging. Sony promises to retain at least 80% battery capacity after three years of use.
The Sony Xperia 1 V will be available in Black, Platinum Silver and Green from the end of June. The smartphone will cost 1399 euros in Europe.