It will be out by the end of the month.
Realme seems to have decided to make their 240W charger more mainstream. The manufacturer has just introduced the GT Neo5 model with such charging, as it is now reported that there will be another device.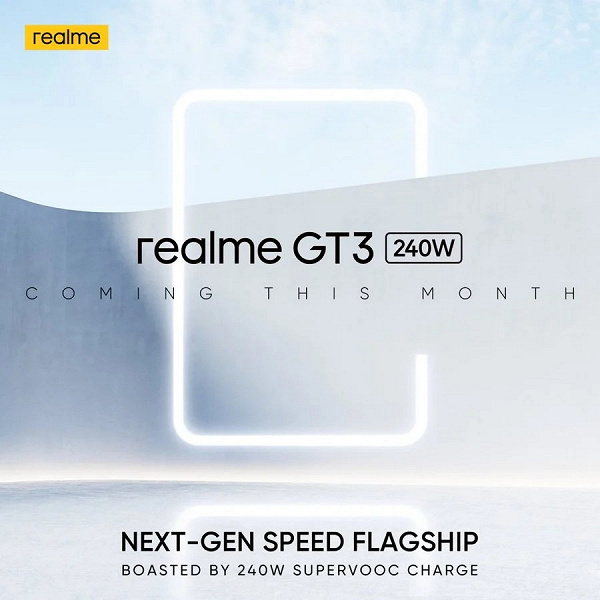 Realme GT3 will also receive 240-watt charging, and it will be released this month. The company, however, has not yet disclosed the date of the announcement. 
Unfortunately, there are no details about the device either. Given the characteristics of the GT Neo5, the GT3 model may well be simpler and more affordable, or, on the contrary, it will be a full-fledged flagship with Snapdragon 8 Gen 2. At the same time, the battery will probably remain the same, that is, with a capacity of 4600 mAh. 
GT Neo5, recall, received a Snapdragon 8 Plus Gen 1 SoC, a 50-megapixel camera, up to 16 GB of RAM and up to 1 TB of flash memory.