Intel ahead
The authors of the PCGamesHardware portal brought together their numerous tests of modern processors to create an overall rating that turned out to be quite informative.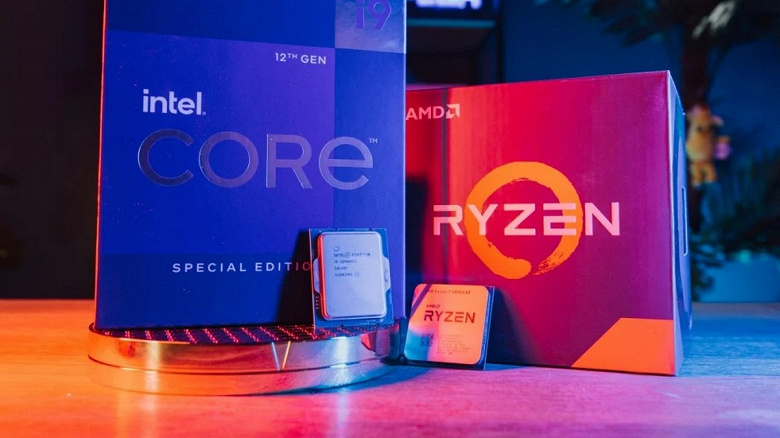 So let's start with applications. The list includes CineBench R23, 3DMark Time Spy Extreme (CPU), Handbrake, 7-Zip, Premiere Pro, Photoshop.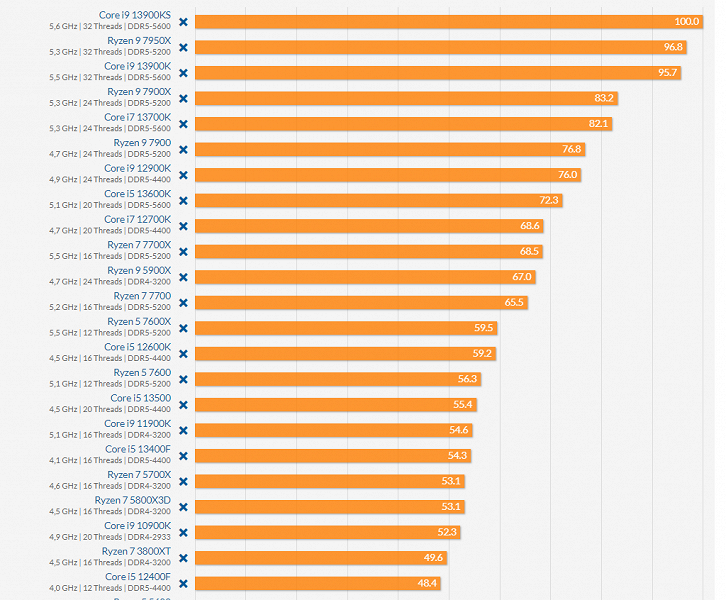 As you can see, the Core i9-13900KS tops this ranking, but the Core i9-13900K and Ryzen 9 7950X are very close to it. In general, we can say that these three CPUs are almost identical, although, as always, it is better to look at the applications of interest to a particular user. Ryzen 9 7900X is on par with the Core i7-13700K, Ryzen 9 7900 competes with the Core i9-12900K, Ryzen 7 7700X is slightly inferior to the Core i5-13600K and competes with the Core i7-12700K, Ryzen 7 7700 is in general almost on the same level, and the younger Ryzen 5 7600/7600X perform at the level of the Core i5-12600K and Core i5-13500.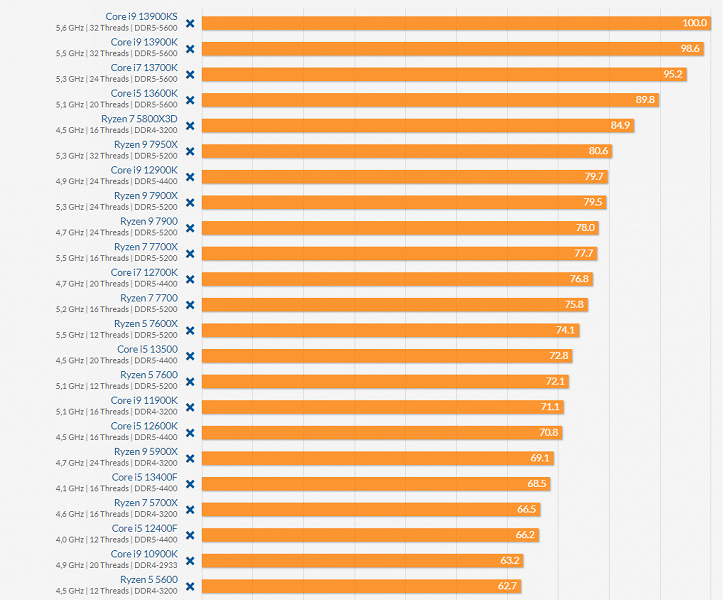 In games, the situation is somewhat different. The same Intel flagships are in the lead, but the next few places are also in the latest CPUs from this company. AMD's leader is the Ryzen 7 5800X3D, which bypasses even the Ryzen 7000, which once again indicates the great importance of additional cache memory.  
True, it is worth noting here that the source tested the games in … 720p. Of course, this makes sense from the point of view of assessing the maximum impact of the CPU on performance in games, but this has nothing to do with reality.