The company conceived a "mobility revolution" for tablets and smartphones: when unfolded, the screen area will increase by 5 times
Samsung Display is showcasing a rollable Flex OLED display at SID Display Week in Los Angeles. Of course, this is not the first development of this type, but such displays have not yet been widely used in real products. The Rollable Flex screen can be rolled up like a scroll and when folded resembles a small tube.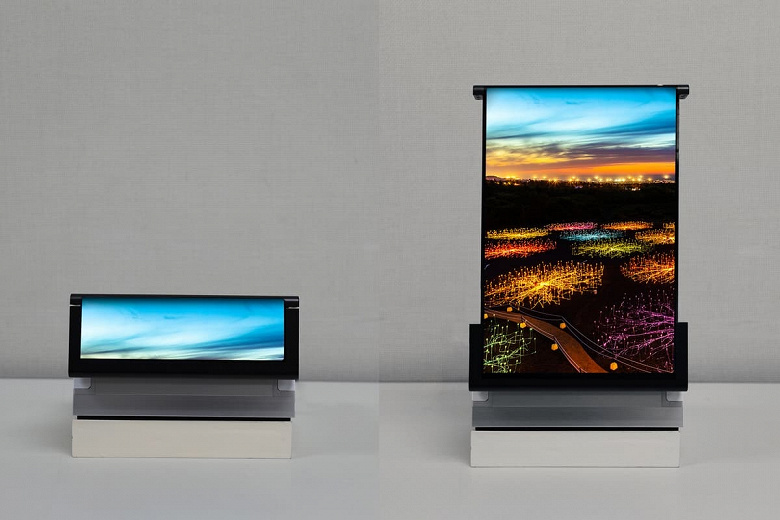 Samsung Display showed a rollable OLED display
When the display is unfolded, its area increases by about 5 times: the size of the long side changes from 49 mm to 254.4 mm. The diagonal of the fully deployed screen is 12.4 inches, and the resolution is 1200 x 1920 pixels. However, it is not clear how difficult such a decision would be.
Rollable Flex may well become the basis for future tablets or laptops. Samsung said so: the idea is to "revolutionize the mobility of tablets and laptops." True, there is no data on when a real device with such an OLED screen will enter the market yet.
See the Rollable Flex prototype in action at the Samsung Display booth at SID Display Week. In the same place, the company introduced the world's first OLED panel for smartphones with an integrated fingerprint scanner and a heart rate sensor.