Not only top Samsung SoCs have poor performance
A Samsung smartphone with part number SM-A546B has been spotted in the Geekbench database. Under this designation lies the promising production model Galaxy A54 5G, and under the designation of the "motherboard" s5e8835, the Exynos 1380 single-chip system.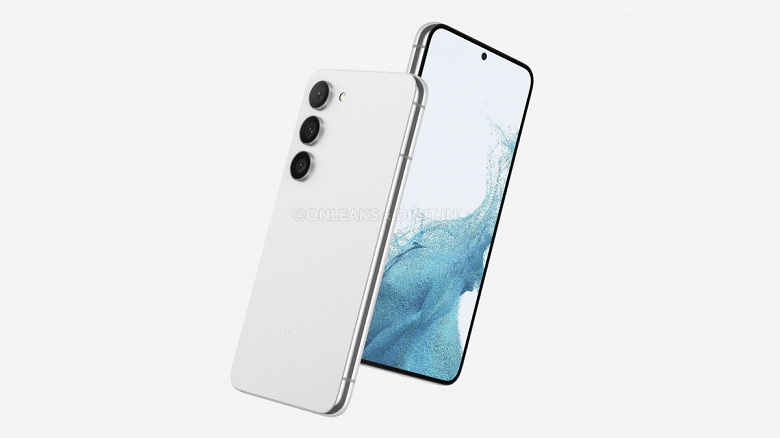 The CPU SoC is represented by a 4 + 4 configuration – there are four high-performance cores at a frequency of 2.4 GHz and four energy-efficient cores at a frequency of 2.0 GHz. The GPU is Arm Mali-G68.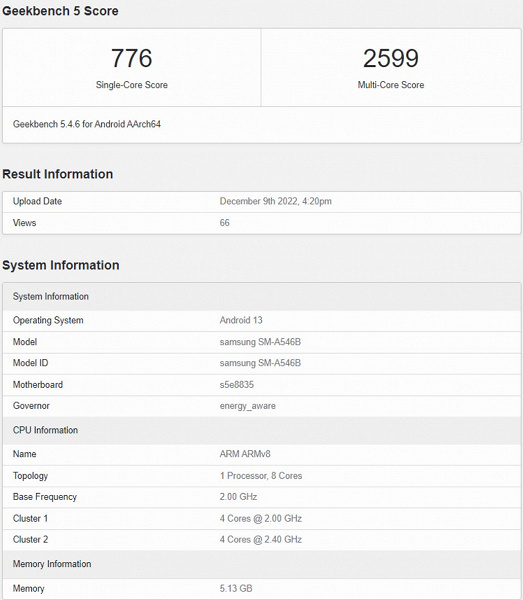 What is the Exynos 1380 capable of? Alas, not much can be expected from her. 776 points in a single-threaded test and 2599 in a multi-threaded test – this is the level of a well-deserved Snapdragon 778G. Moreover, the multi-threaded performance of the Snapdragon 778G is better. In general, not only the top Samsung SoCs have poor performance.
As for the phone itself, it also received 6 GB of RAM (for sure there will be an option with 8 GB) and pre-installed Android 13. Recall that Galaxy A54 renders were previously shown on the network – according to preliminary data, the phone will be very similar to the flagship Galaxy S23.