Last updated on July 25th, 2023 at 05:46 pm
Before that, eSIM was only in Samsung flagships.
After Samsung officially unveiled the Galaxy A54 phone, additional details began to appear about it. We already wrote that the device was the first in its class from Samsung devices to receive Wi-Fi 6, and now it is reported that it was the first to receive eSIM as well.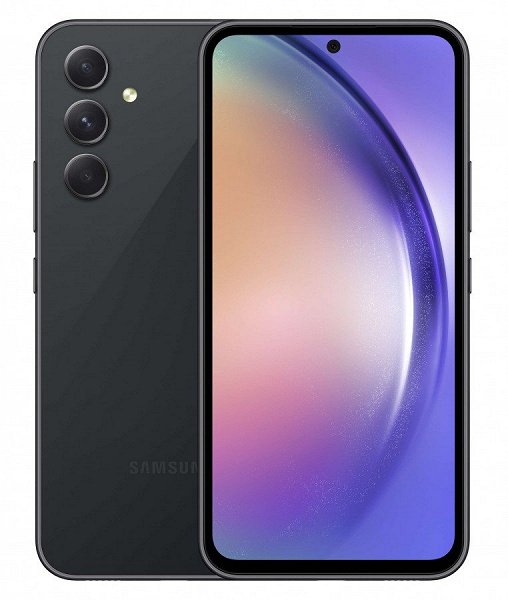 Samsung Galaxy A54 is the manufacturer's first mid-budget phone with eSIM support
Thus, the Samsung Galaxy A54 is compatible with both physical SIM cards and digital ones. More mid-range Samsung smartphones are expected to support eSIM in the future.
Recall that the Samsung Galaxy A54 is built on the proprietary Samsung Exynos 1380, equipped with a 6.4-inch AMOLED screen with a frame rate of 120 Hz, a 50-megapixel camera with OIS, a 5000 mAh battery, and IP67 protection.
Does a54 support esim?
Yes, the Samsung Galaxy A54 5G supports eSIM. You can use an eSIM to activate a second cellular plan on your phone without having to use a physical SIM card. To add an eSIM to your Galaxy A54 5G, follow these steps:
`
Open the Settings app.
Tap Connections.
Tap SIMs & Network.
Tap Add SIM card.
Tap eSIM.
Follow the on-screen instructions to scan the eSIM QR code or enter the eSIM profile information.
Once you have added an eSIM to your Galaxy A54 5G, you can select which SIM card you want to use for voice calls, text messages, and data. You can also use both SIM cards at the same time, which is useful for having a separate work and personal number.
Here are some of the carriers that support eSIM on the Samsung Galaxy A54 5G:
AT&T
T-Mobile
Verizon
Google Fi
Ubigi
Airalo
GigSky
KnowRoaming
Please note that eSIM availability may vary by country and carrier. To check if your carrier supports eSIM on the Galaxy A54 5G, you can contact their customer support.