A very useful feature if, for example, you play on your phone for a long time
Samsung has implemented an ingeniously simple solution in its latest flagship Galaxy S23. There is an item in the menu called Pause USB Power Delivery. When activated, the phone's battery will not be charged, instead the device will be powered directly from the power supply.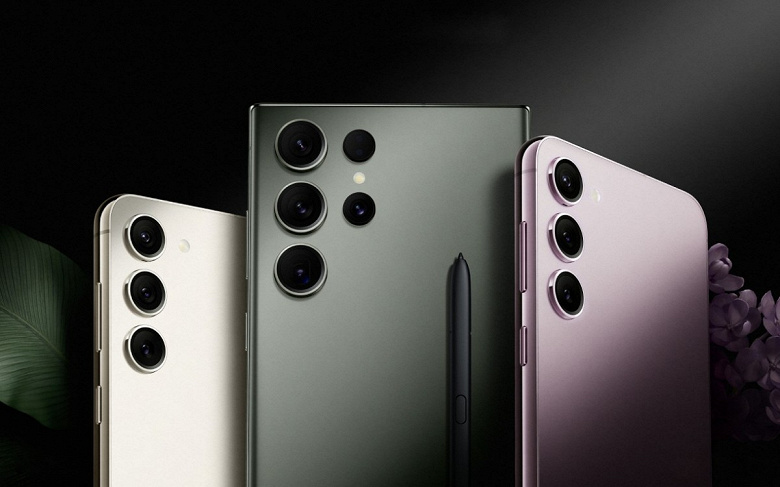 This battery bypass system has an advantage in cases where the phone is used for a long time under load. For example, in games. If you power the device and simultaneously charge the battery, then you need high power, which is accompanied by significant heating of the phone.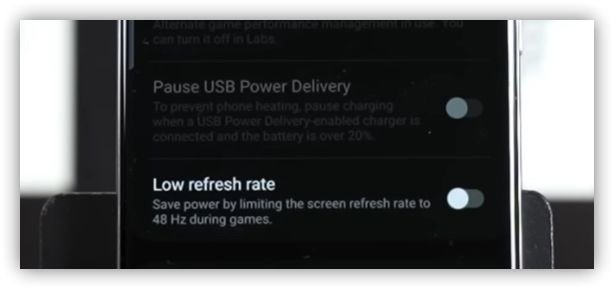 The experiment showed that in the game, when the phone is powered in the usual way (through the battery), the consumption is 17 W, and if the battery bypass system is enabled, the consumption will be only 6 W – three times less. Naturally, the phone will heat up minimally. Moreover, this technology allows you to extend the life of the battery, as the number of full charge and discharge cycles is reduced.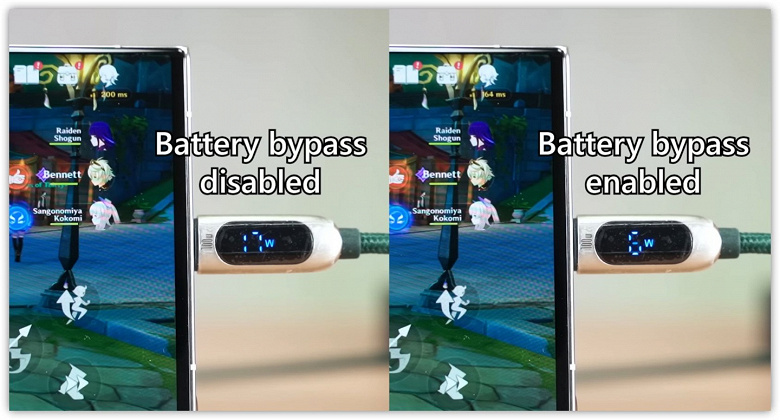 It is important to note that the technology works with a battery charge of more than 20%. That is, if the mains power is interrupted unexpectedly, no data in the game or application will be lost, as the phone will automatically switch to battery power.