Sales start this year
Mercedes-Benz has unveiled its new electric eSprinter, an electrified version of the iconic workhorse that will go on sale in North America and Europe this year.
Production is planned to start in Düsseldorf, Germany, and then eventually the eSprinter will also be built in Ludwigsfeld, Germany and Charleston, South Carolina.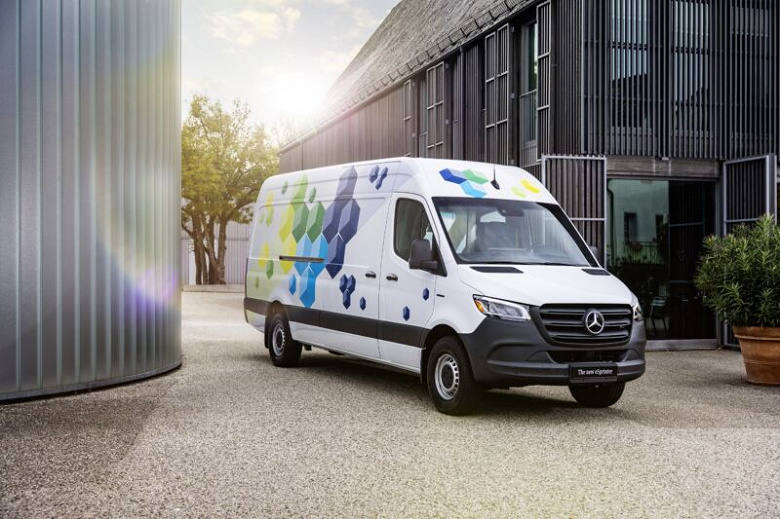 The Americans will get a variant of a long cargo van with a high roof and the largest battery pack with a capacity of 113 kWh. The range has not yet been announced, but the Ford E-Transit, which is equipped with half the battery capacity, travels up to 400 km on the WLTP cycle.
The eSprinter uses a lithium iron phosphate battery instead of a lithium ion battery. Standard AC charging is possible at a maximum power of 9.6 kW, and fast DC charging is possible at up to 115 kW, which should charge the battery from 10 to 80% in about 42 minutes.
All eSprinter models are rear-wheel drive and have 134 hp. or 201 hp with torque up to 400 Nm. The Mercedes-Benz eSprinter has a gross weight of 4.25 tons and a capacity of 13,819 liters.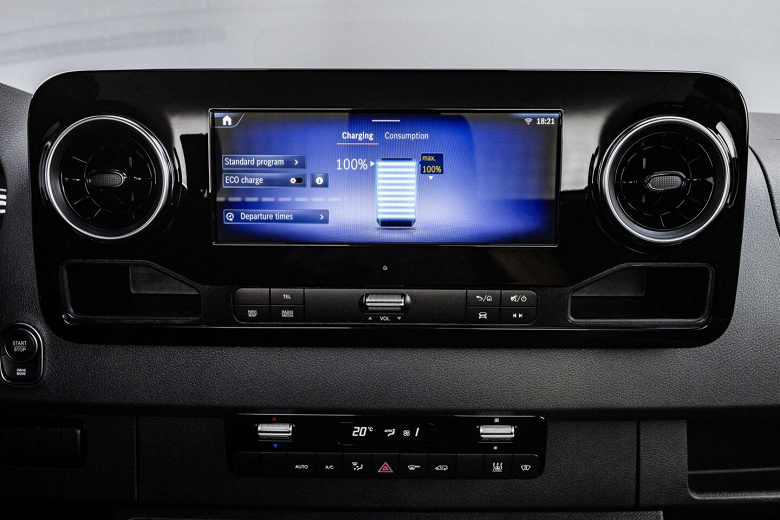 Inside, eSprinter drivers will get one of the best infotainment systems on the market, as the van features the same MBUX system found in consumer-facing Mercedes-Benz but with a smaller screen. The highlight of the system is its extremely efficient voice recognition as well as navigation.
Prices will be announced later.