Nevertheless, Apple smartphones will receive such a display, but only in a year.
According to the Korean publication Chosun, the Samsung Galaxy S24 Ultra smartphone will debut a new generation OLED screen – M13. German semiconductor materials supplier Merck has reportedly built a special production line for M13 panels in the Boseong Industrial Park in Pyeongtaek, Gyeonggi Province, South Korea.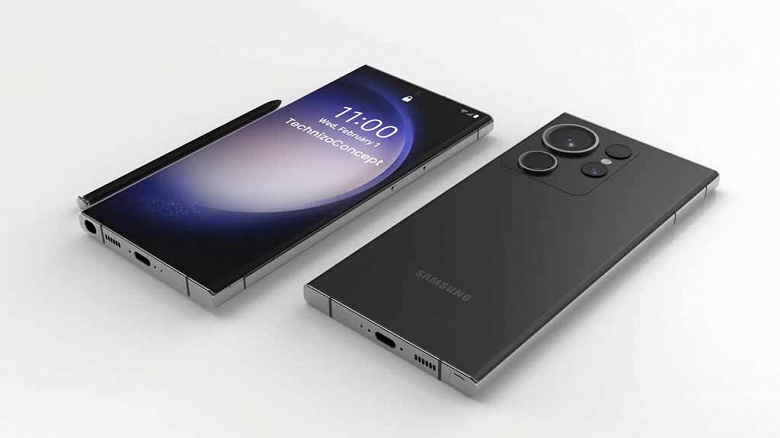 Samsung Galaxy S24 Ultra will get an advanced OLED screen that the iPhone 15 Pro Max will envy
It is possible that M13 OLED panels will also be used in the Samsung Galaxy S24 and Galaxy S24 Plus. Well, as the M13 OLED reaches large production volumes, Apple smartphones will also get it, but the next generation is the iPhone 16. Alas, there are no details about the parameters of the new advanced screens.
Earlier it was reported that the Samsung Galaxy S24 Ultra will receive a radically new sensor in the main camera module with 3x zoom and a titanium case .