But it will get thicker and heavier
Samsung will make its Galaxy Z Fold5 foldable smartphone truly versatile. The new model will reportedly have room for a stylus. Thus, we can say that Fold5 will be a kind of successor to the Galaxy Note: even more, more versatile and also with a stylus.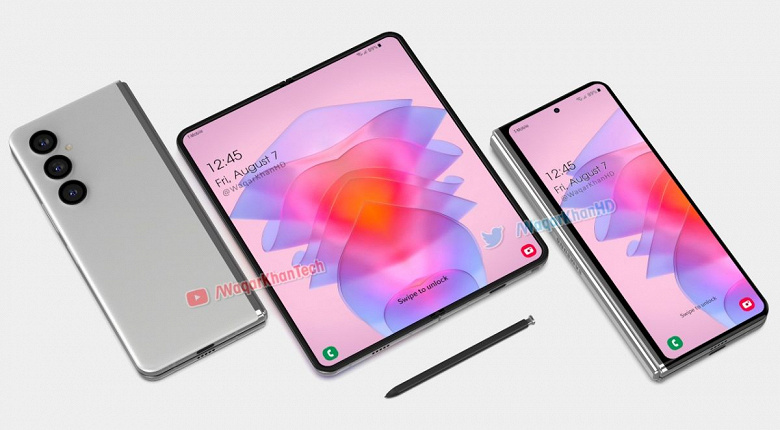 Fold4 was also credited with a place for the stylus, but then information appeared that Samsung had opted for smaller dimensions and weight. True, in these parameters, Fold4 has not changed much compared to Fold3.  
At the same time, the new model will allegedly become thicker and heavier: the smartphone will weigh 275 g with a thickness in the unfolded state and 6.5 mm. In addition, the Fold5 may also become more expensive due to the new feature, but this is also just one of the options so far. 
Another interesting feature is the platform. A Snapdragon 985 5G is reported, which we have never heard of. And Qualcomm has a different naming principle. Maybe it's just some internal code number.