The latest launch puts 22 Starlink satellites into orbit
A Falcon 9 rocket carrying 22 Starlink internet satellites lifted off from Cape Canaveral in Florida on Saturday at 03:38 GMT, September 24.
The rocket's first stage returned to Earth as planned, landing on SpaceX's unmanned ship at sea about 8.5 minutes after launch.
According to SpaceX, this was the 17th launch and landing of a Falcon 9 first stage. It tied the company's reuse record, set just four days earlier by another Falcon 9 on another Starlink launch.
SpaceX has launched and landed two Falcon 9 rockets 17 times each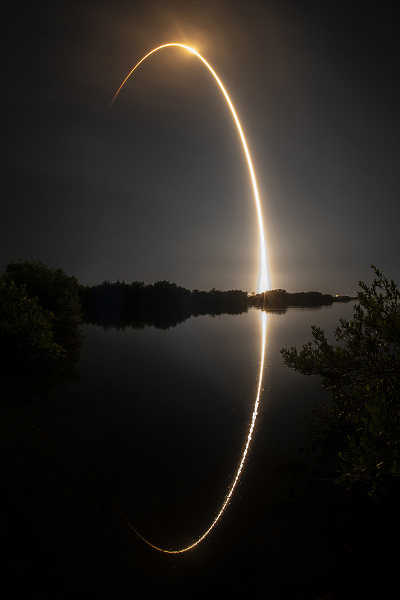 Meanwhile, 22 Starlink satellites were deployed from the Falcon 9 upper stage approximately 65 minutes after launch.
Starlink currently consists of more than 4,750 operational satellites. SpaceX has received permission to launch 12,000 broadband vehicles and has applied for permission to launch 30,000 more.
`