This was the company's 200th orbital mission, and the first in 2023.
SpaceX has set a new record for simultaneously launching spacecraft into orbit: Elon Musk's company launched 114 satellites at a time. The previous record has been held since 2017, when India launched 104 spacecraft at once using a PLSV rocket.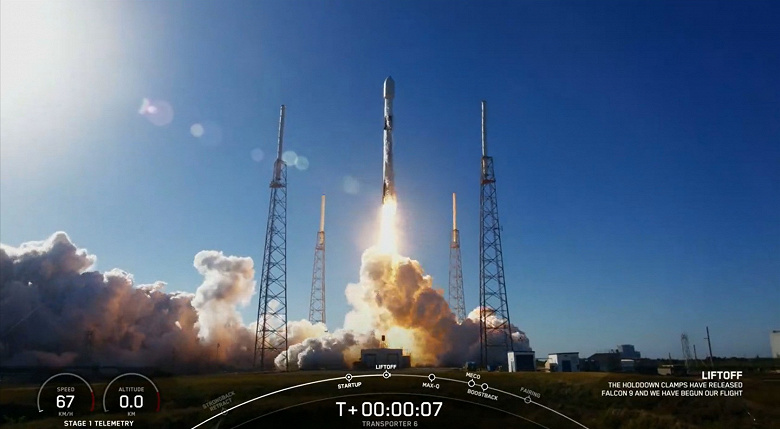 The Falcon 9 rocket was launched yesterday as part of the Transporter-6 mission from Cape Canaveral, Florida at 09:56 local time (17:56 Moscow time). The first stage of the rocket was used in 14 launches, and it was returned to Earth for subsequent reuse. Satellites launched into orbit have a variety of purposes. Among them are devices for monitoring the weather and tracking environmental changes, satellites of the Internet of things, etc.
Recall that last year SpaceX set a record by completing 61 orbital missions. 2023 could be the first time SpaceX has 100 launches.