Stable iOS 17: A Game-Changer for Your Apple iPhone, Arriving September 18!
At the recent Wonderlust launch event, Apple wowed us with a spectacular lineup of products. But what we were all eagerly awaiting was news of a significant software upgrade. Well, the wait is almost over, as Apple is set to unveil the stable iOS 17 on September 18.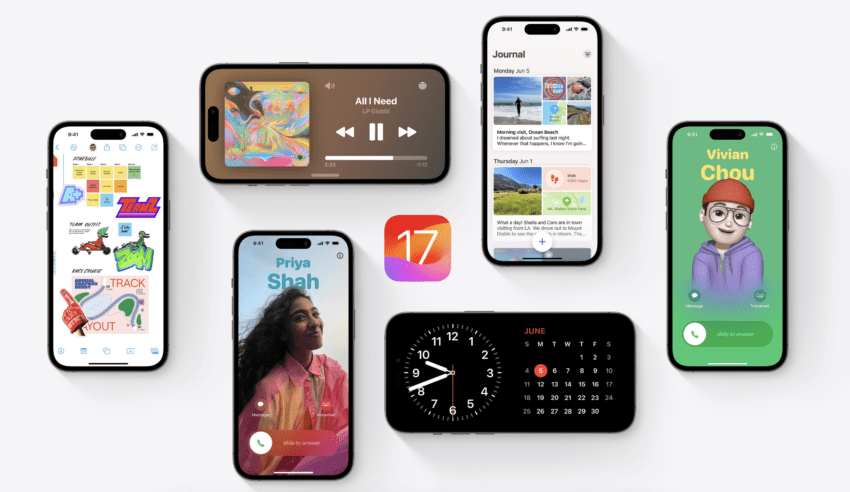 That's right! Mark your calendars because, on September 18, iOS 17 and iPadOS 17 will be making their way to eligible devices. Alongside this exciting release date, Apple has given us a glimpse of the fantastic features this highly anticipated software upgrade will bring.
Customize Your Profile with 'Contact Posters'
iOS 17 introduces a brand-new feature called 'Contact Posters,' allowing you to personalize your profile during interactions with other users. This feature promises to enhance your social experience on your Apple device.
Revamped Voicemail Support for FaceTime
Another highlight of iOS 17 is the revamped voicemail support for FaceTime audio and video calls. Now, you can leave a message indicating the purpose behind your call, making communication even more convenient.
Performance and Security Enhancements
On the technical front, iOS 17 is geared up to boost both the performance and security aspects of your device. This ensures that your iPhone delivers an even smoother and more secure user experience.
`
Devices Eligible for iOS 17
iOS 17 will be available for a range of iPhone models, including the 2018 iPhone XS, iPhone XS Max, and iPhone XR. Be prepared to elevate your iPhone experience to new heights with this game-changing update.
stable version of iOS 17 Release date
The stable version of iOS 17 is expected to be released to the public in September 2023. Apple has seeded the Release Candidate (RC) version of iOS 17 to beta users. This could be the final build before Apple starts testing iOS 17.1.
The iOS 17 beta version is relatively stable, but users may still encounter issues or problems while using it. The beta version is available for release, but Apple is using feedback to improve it.
Some of the best features of iOS 17 include:
Personalized Contact Posters
Live Voicemail
Video voicemail
Reactions on FaceTime
The stable version of iOS 17 is expected to be released on September 18.