And on system boards too
One of the largest Swiss retailers of computer equipment, Digitec, shared some interesting statistics regarding warranty cases for various devices and various manufacturers.

For example, you can see that ASRock, Gainward and Inno3D turned out to be the best in video cards in this indicator, which is quite interesting, given that in general all these brands are aimed at the budget conscious buyer. At the same MSI, the indicator is six times higher than that of ASRock, while Sapphire and XFX became the worst. At the same time, Sapphire is the best when it comes to the timing of the settlement of warranty obligations: the company copes on average in just three days, many times ahead of its competitors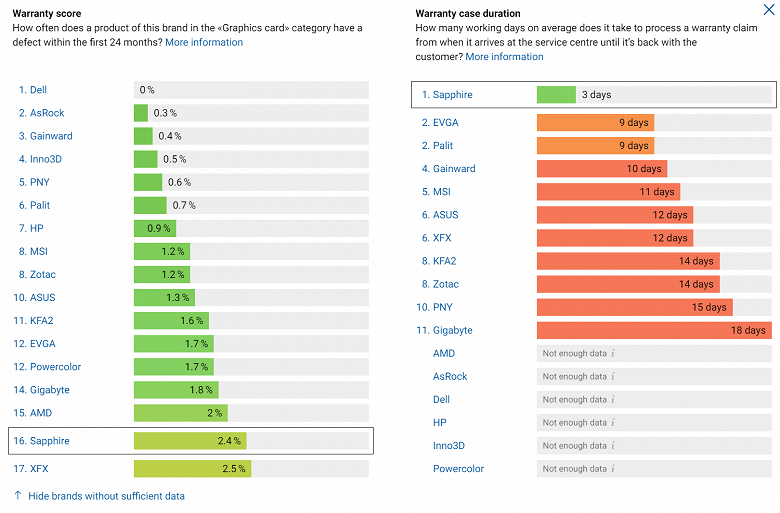 In the case of motherboards, firstly, in general, there are more warranty claims, and secondly, MSI and Asus are already the best here.

However, the situation with the timing of the consideration of guarantee applications cannot be projected onto other countries, while the indicators regarding the frequency of these applications can even be kept in mind, regardless of the country.