A little earlier, tabs appeared in Explorer.
Windows 11 Notepad now has tabs. True, while we are not talking about the final version of the operating system, but about the beta version: the new feature is implemented in the Notepad version included in Windows 11 for developers.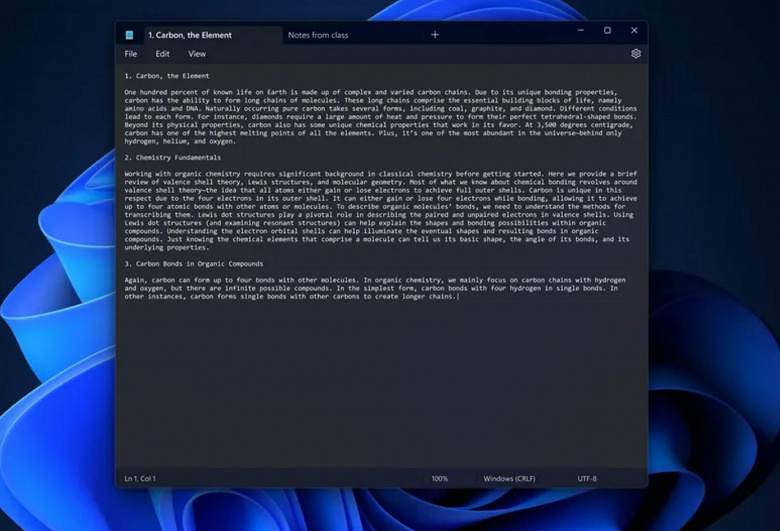 Tabs allow you to open multiple files in Notepad in one window. Previously, this feature appeared in Windows 11 Explorer.
" There are new keyboard shortcuts for managing tabs, as well as some improvements in managing unsaved files, such as automatic creation of a file name/tab title based on content ," Microsoft spokesman Dave Grochocki explained.
Microsoft first began testing tabs for all Windows 10 apps almost five years ago as part of the Sets feature, which allowed for tabbed browsing in Notepad, File Explorer, and many other apps. But Microsoft ended up canceling the project.