A significant increase in cost is explained by "additional payments"
The Chinese Cars resource monitored Internet resources and found out that it is not so easy to buy an expensive Tank 500 SUV in Russia. More precisely, it is not easy to buy it at the stated price (from 5.2 million rubles): dealers are asking potential buyers to fork out for the so-called "dopa". And in some cases, the cost of "special stages" can be shocking.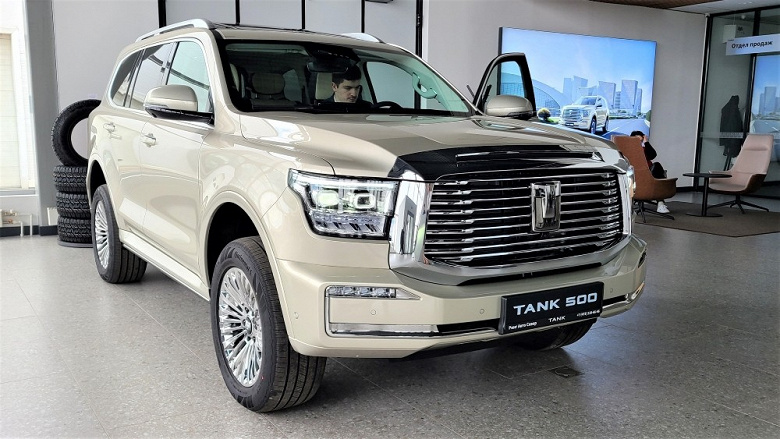 " I have already made an advance payment, there was no choice of pickup point at checkout. So the question is, when should we expect? I was in Moscow, there you can already buy from the presence, but +400 [thous. rubles] to the price ," Roman Zorkov shared his story of buying a Tank 500.
Tank 500 for 5.2 million rubles – is it an illusion?
" Why does a car dealership require +60 thousand rubles for choosing a car color? Carpets in the salon for a fee. There is no set of rubber , "Valentin Ovchinnikov was indignant in the Telegram channel of the Tank brand. Here's what they officially told him: " if additional options are needed, such as floor mats, they also come at a separate cost, which may differ in different dealerships ." They also added that an additional payment for color is a standard procedure.
" Why do dealers sell cars for 650 thousand rubles MORE EXPENSIVE??? Why can't you buy at the price that is set on the site? Why can't I order online from the site? ", wrote another potential buyer of the Tank 500.
`
In general, buying a Tank 500 with an eye on the official price list can be an adventure with a disappointing ending. However, the car itself turned out to be ambiguous .