Although it's unclear why
The Core i5-14600K processor appeared in the latest Cinebench 2024 benchmark. The result is unexpectedly noticeably higher than that of the Core i5-13600K, although these processors are almost completely identical.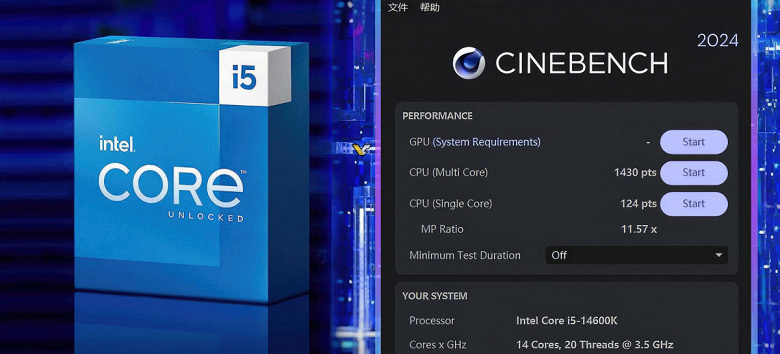 The new product scores 124 and 1430 points in single-threaded and multi-threaded modes, respectively. This is respectively 8% and 14% higher than the previous model. For comparison: in Cinebench R23 there is a 3% increase only in multi-threaded mode.
The Core i5-14600K significantly outperforms the Core i5-13600K in the new test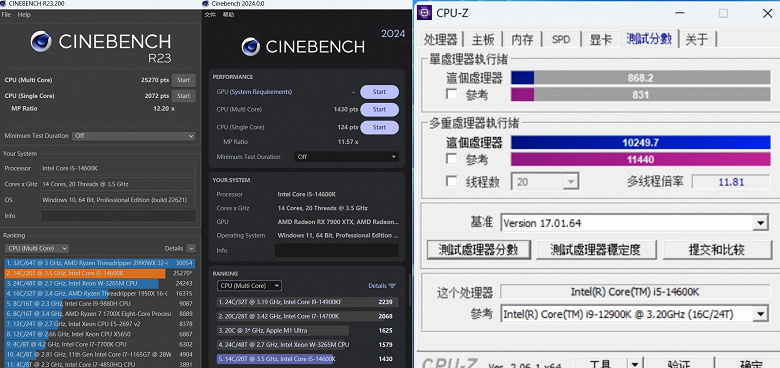 Let us remind you that technically we are talking about the same CPU, only the new product has a frequency of 200 MHz higher. It is still unclear where the difference of 14% comes from, especially given the lack of difference in the other version of the benchmark. However, this gives hope that in several other applications, Raptor Lake Refresh processors will look better compared to their predecessors.
Let us remind you that the older new items in the line will be presented on October 17.