Although such a fall will always be a matter of chance
We've already seen the first disassembly of the iPhone 15 Pro, now it's time for the first crash test. The author of the AppleTrack channel decided not only to test the strength of the new Apple flagship but also to compare it with its predecessors. As a result, both smartphones were broken.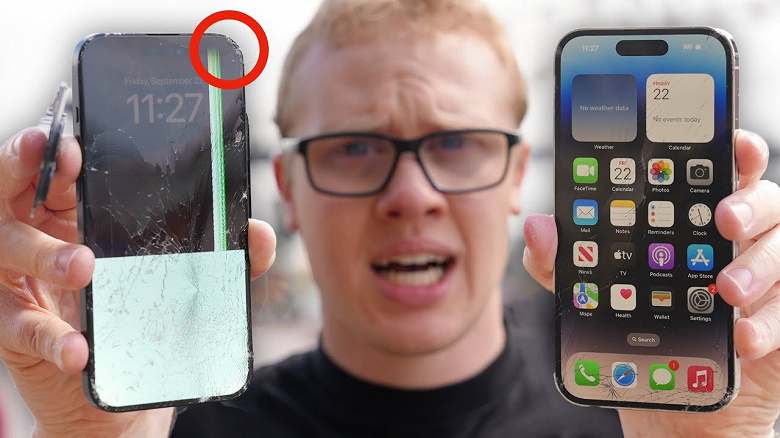 Let us remind you that the new generation of iPhone Pro is distinguished by a titanium frame, and also by the fact that this very frame is rounded, unlike the flatter iPhone 14 Pro. And both of these features affect how the smartphone survives falls.
The first crash test of the iPhone 15 Pro showed that the iPhone 14 Pro withstands falls much better
Both devices survived the first few falls without any significant consequences, but at some point, the rear window of the new model cracked, while last year's model did not have such damage. Later the situation repeated itself, but on the glass covering the screen. And it seems that the rounded edges are to blame. In the old generation, the edges are completely smooth, and this creates additional protection in case of a fall, while in the new generation, the rounding seems to expose the glass, subjecting it to additional stress. In addition, it is likely that due to the greater strength of titanium, more energy from the fall is transferred to the glass when it falls.
Overall, in this particular case, the iPhone 14 Pro proved to be incredibly durable. Of course, any such fall will be unique and the glass may crack even if the device is dropped from a very small height. But still, this crash test gives food for thought.
`