It does not have a camera protruding and the screen does not bend onto the sides
The Red Magic brand today announced its newest flagship – Red Magic 9 Pro. Usually developers focus on performance, but the first teasers are dedicated to something completely different – design.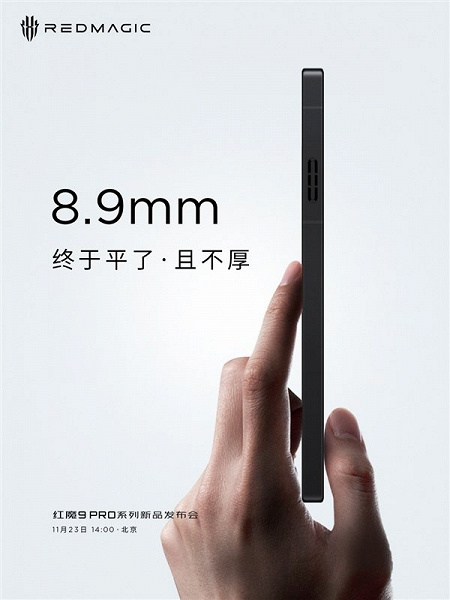 Red Magic 9 Pro is presented as a flat flagship: its camera block and flat side edges do not protrude, and the glass does not extend onto them. The front camera, like its predecessor, will be hidden under the screen.
The first flat flagship in a long time. Red Magic 9 Pro announced
What's innovative is that the Red Magic 9 Pro integrates the camera lenses into the rear protective glass. According to the creators, this increases wear resistance and scratch resistance.
The image of the side edge shows the air slot for the proprietary fan, which has long been used in the cooling systems of Red Magic flagships. The Red Magic 9 Pro will be built on the Snapdragon 8 Gen 3, and the presence of a powerful cooling system with an active element in theory allows you to squeeze a little more performance out of the SoC.
The official premiere of Red Magic 9 Pro will take place on November 23. On the same day, Honor 100 smartphones will be presented .
`