It will halve the flight time from the US East Coast to the West
The head of NASA, Bill Nelson, speaking at a hearing in the Senate of Congress, announced that the first flight of the X-59 supersonic passenger aircraft will take place in 2023.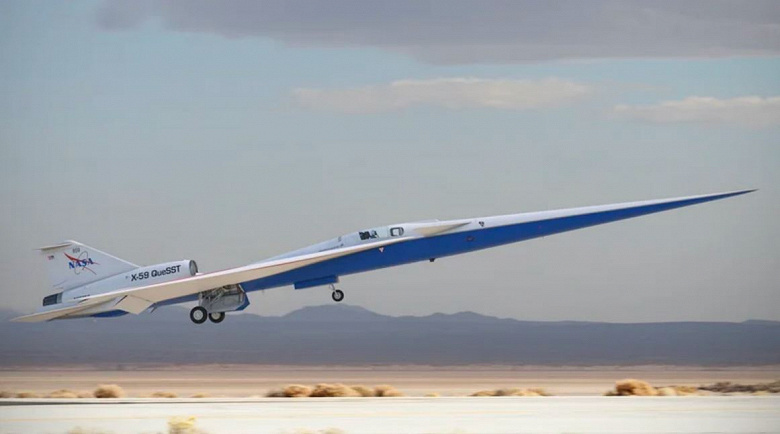 " The X-59 will take to the air at the end of this year ," said the head of NASA and added that the flight could take place from Edwards Air Force Base in California, but so far this issue has not been finally resolved.
The first flight of the X-59 supersonic passenger aircraft with a "quiet engine"
Bill Nelson added that the liner has an unusual shape "with a needle-shaped nose." And at the end of last year, it was reported that the X-59 received a "quiet engine" General Electric F414-GE-100 .
NASA is working on the X-59 in collaboration with Lockheed Martin. According to the preliminary design, the airliner will be able to rise to a height of up to 17 km and reach a speed of about 1,500 km/h. It is expected that the flight on it from the East Coast of the United States to the West will be no more than 3 hours – half as much as the current "subsonic" airliners.
`