The first laptop with GeForce RTX 40. Asus ROG Zephyrus M16's new generation lit up on the Web, and probably will be presented at CES 2023.
Judging by the photo, the new M16 looks a little different from its predecessor. In particular, the same thin frames have been preserved, which not every gaming laptop can boast of. For the current model, Asus is talking about 94% display space. 
The first laptop with GeForce RTX 40 is Asus ROG Zephyrus M16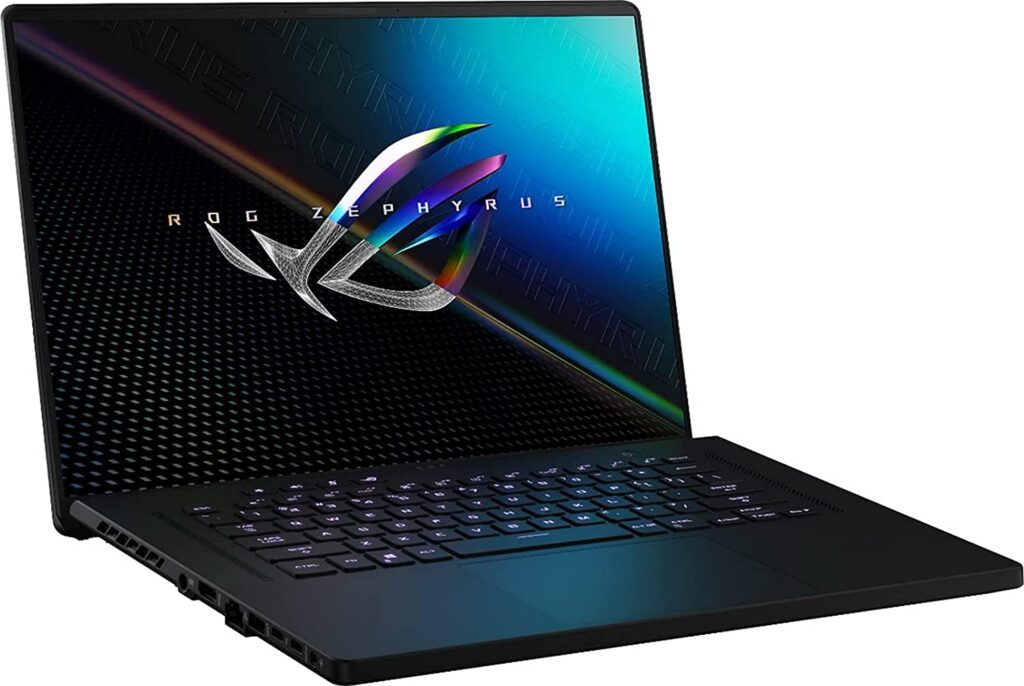 The current ROG Zephyrus M16 is equipped with a Core i9-12900H CPU and offers graphics cards from RTX 3050 Ti to RTX 3080 Ti. We can expect that the new model will have approximately the same configuration, but with a new CPU and GPU. 
Recall that the announcement of the mobile GeForce RTX 40, as well as the Raptor Lake mobile processors, is expected at CES 2023. A laptop will probably also be presented there.
`