Elon Musk confirmed the date of the event
Elon Musk posted a message this morning in which he confirmed that the first Tesla Cybertruck buyers will receive their cars on November 30, 2023.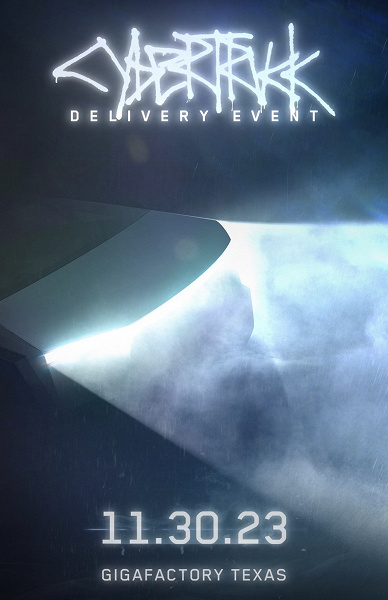 Traditionally, Tesla will hold a so-called Delivery Event, which will take place at one of the company's factories located in Texas (Gigafactory Texas).
Meanwhile, videos showing the interior of the new electric pickup truck, as well as the body covered with a sliding panel, will be distributed on social networks.
The first Tesla Cybertruck will be delivered with a delay of 2 years – on November 30
The off-road qualities of the new product were also demonstrated:
Let us remind you that Elon Musk presented the next Tesla electric car, which turned out to be the Cybertruck pickup, four years ago. At the time of the announcement, it was announced that the Tesla Cybertruck would go on sale at the end of 2021, but the timing was shifted several times.
`
Tesla's CEO previously warned of difficulties ramping up production of the Cybertruck electric pickup truck. "We dug our own grave with the Cybertruck," Musk said. He wants to "temper expectations" for the pickup, adding that the company could face "enormous challenges" in ramping up production and generating positive cash flow.