The touch screen is still functional
A Chinese modder who runs the fix Apple Twitter channel posted photos and a video showing the iPhone 14 Pro Max with a curved waterfall screen on the sides.
The engineer confirmed that in order to create such a modified iPhone 14 Pro Max, he had to replace the middle frame of the smartphone and install a new display. At the same time, the touch screen retained its performance, but it is still unknown how Dynamic Island works and whether the Face ID module has retained its performance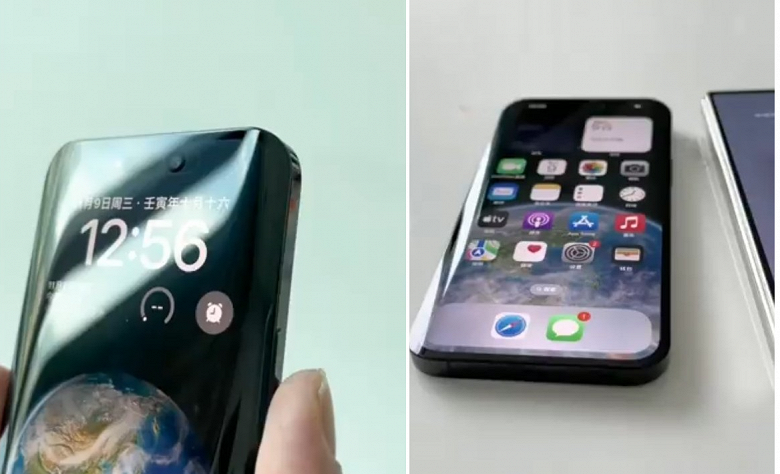 He also added that he is ready to make such a modification on request, but the price for such a procedure is not advertised. It is also unknown how much time is spent on such a rework.
The person who runs the Apple fix channel claims to have worked as an engineer at Apple and Huawei. On his page, there are many photos and videos showing the insides of the iPhone 14 Pro Max, as well as upgrading the smartphone to install two SIM cards.