But Samsung is still the leader
Sales of foldable smartphones fall for the second quarter in a row. According to Ross Young, founder of research companies Display Supply Chain Consultants and DisplaySearch, in the first quarter of 2023, sales of such devices amounted to 2.1 million units.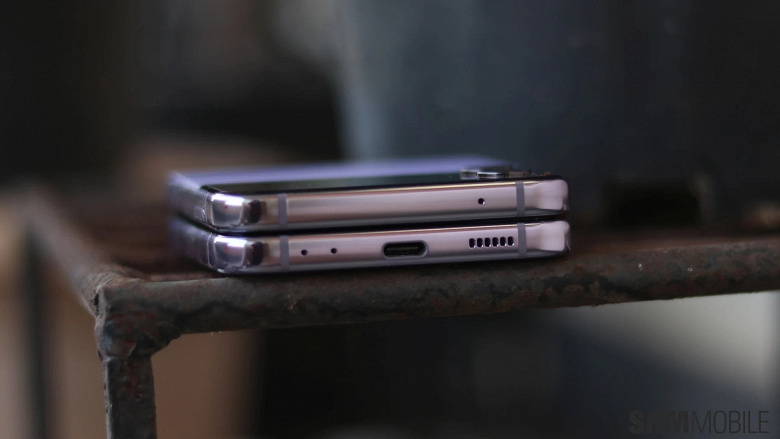 Sales a year earlier were almost at the same level, but still slightly higher, with sales in the fourth quarter of 2022 exceeding 3 million. So far, the best quarter was the third last year, when more than 6 million foldable smartphones were sold. 
The foldable smartphone market has fallen for the second quarter in a row.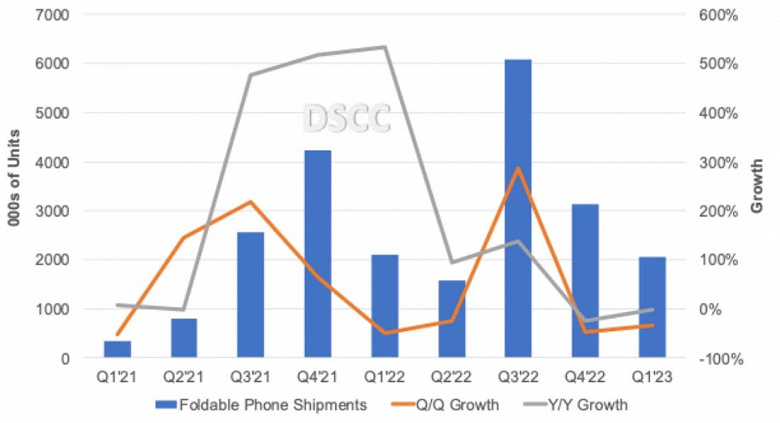 Samsung remains the market leader, but the company has lost market share a lot due to the emergence of an increasing number of alternatives. Just over a year ago, Samsung's share was approaching 100%, and now the company occupies only 45% of the market. 
The second place is shared by Oppo and Huawei, the rest of the companies are still hardly noticeable in the market in terms of sales volumes. 
`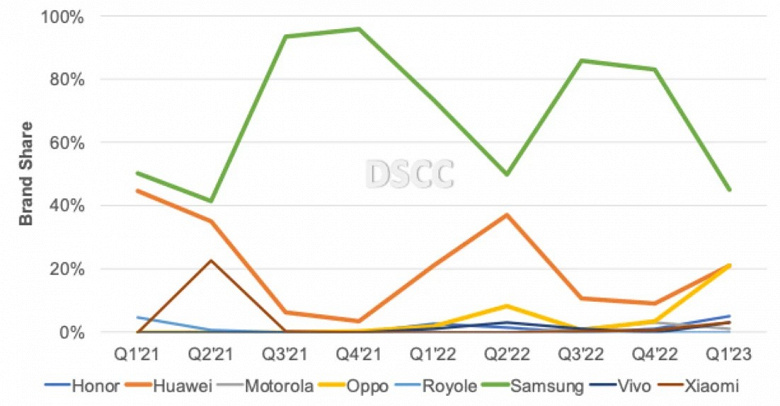 The top-selling foldable smartphone last quarter was the Galaxy Z Flip5, which accounted for 27% of all sales. Next came Huawei Pocket S with a 15% share, Galaxy Z Fold4 with a 13% share, Oppo Find N2 Flip with a 11% share, and Huawei Mate X3 had a 6% share.