Metal body, larger screen and larger battery
Samsung is preparing to release a new generation of the Galaxy Fit branded fitness bracelet – Galaxy Fit3. The future new product, which will compete with the popular Xiaomi Smart Band 8 Pro, was shown in new renderings.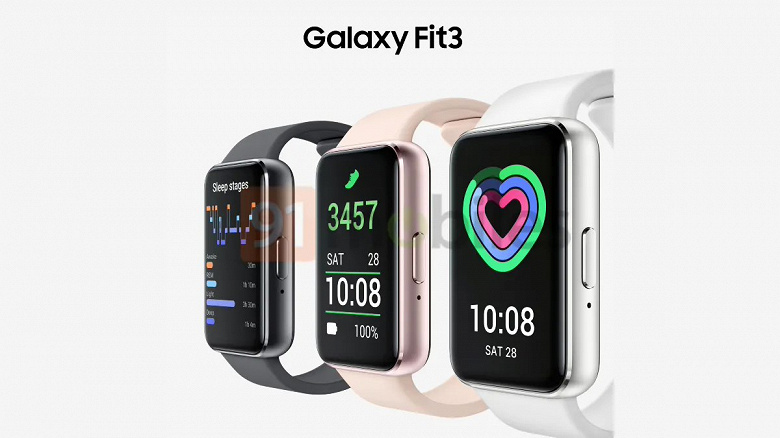 Judging by these pictures, the Samsung Galaxy Fit3 will have at least three colors: silver, black and gold. And the main difference from Fit2 will be a larger screen, and this is where its similarity with Xiaomi Smart Band 8 Pro is manifested.
The Galaxy Fit3 fitness bracelet was shown in new renderings


A larger screen, a larger body, and therefore a larger battery capacity – it will be 200 mAh versus 159 mAh for the Galaxy Fit2. The cost of the new product has not been announced, but taking into account the noticeable improvements, Fit3 will most likely be more expensive than Fit2. The Samsung Galaxy Fit3 is expected to premiere in 2024.