In Poland
The GeForce RTX 4070 video card was clearly the fastest depreciating among the entire Ada Lovelace generation. Just a week after the launch, the card can be purchased for almost 10% off the recommended price.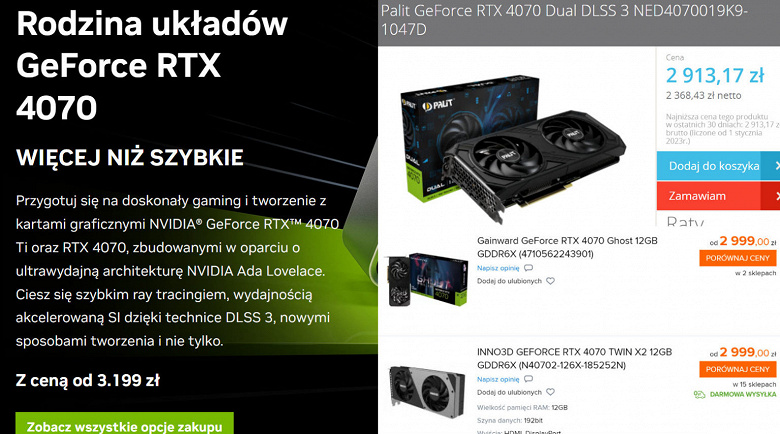 In Poland, the new Nvidia came out with a suggested price of PLN 3,200, or about 695 euros. However, the Fouders Edition model can already be purchased for PLN 2913, or about 633 euros, which is almost 10% lower than the recommended price.  
The GeForce RTX 4070 is getting cheaper faster than AMD graphics cards.
Yes, it is worth noting here that in a number of European countries the RTX 4070 initially came out with a lower price than in Poland, but if we talk about the new price mentioned above, this is one of the most affordable models on the European market. In addition, in this case, it is important that the price fall below the recommended value.