It replaces Groove Music
Microsoft has begun replacing Groove Music in Windows 10 with a completely redesigned Windows 11 media player that debuted last year.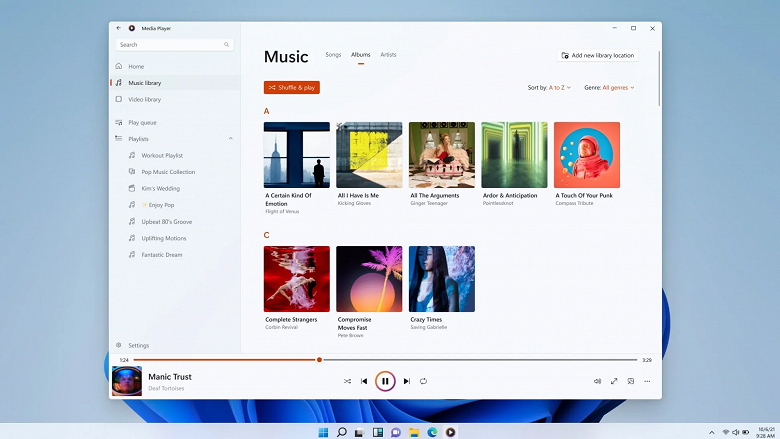 At the end of last year, the new Windows Media Player became available to those Windows 10 users who participate in the Windows Insider testing program. Now the distribution is expanding, starting to cover stable versions of the OS.  
Windows 10 users have either already seen or will soon see an update to the Groove Music app in the Microsoft Store. When downloading the update to a computer, Groove Music will be replaced by Windows Media Player, transferring the user's playlists to the new application.
The Windows Media Player application received a new design, dark and light themes, rounded corners in the style of Windows 11. But most importantly, unlike Groove Music, the new application can not only play audio files, but also play videos, including those with HDR support. 
It's worth noting that on Windows 10, users will still have access to Movies & TV, which is odd considering both apps can play videos.