Power limited at 4.5 W
The iPhone 15, which has a USB-C connector, can be used as a power bank if you need to charge another mobile device.
If the iPhone 15 is connected to an older iPhone that uses the Lighting interface, the iPhone 15 will charge the older iPhone. Regardless of which device has more charge, the iPhone 15 will always charge the older iPhone.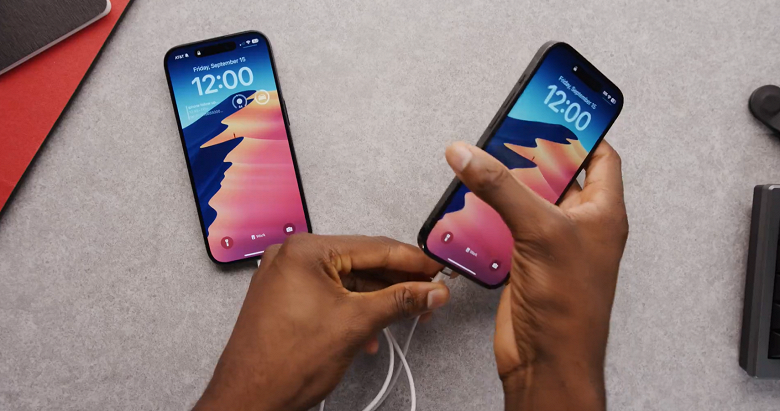 But if you connect an iPhone 15 to another iPhone 15, the two phones will communicate with each other and determine which phone has the smaller battery, and then the one with more battery will start charging the second phone.
In addition, the iPhone 15 can work on the same principle as Android smartphones that support this feature. But when charging other devices, the power is limited to 4.5 W. Charging another smartphone will take a very long time. But for Apple Watch and AirPods, this feature may be useful.
The iPhone 15 can charge other iPhones and Android smartphones
Have you ever wondered what happened when you plugged random things into the iPhone 15's new USB port? Well wonder no more

Full iPhone 15/15 Pro Unboxing and first looks is now live: https://t.co/Q5loMQGoh1 pic.twitter.com/TUGh7jlg08

— Marques Brownlee (@MKBHD) September 19, 2023
`