But when using DLSS
The Nintendo Switch 2 game console will, of course, be more productive than the first generation. It is still unclear to what extent, from a technical point of view, but new details have now emerged that make it possible to estimate this, at least indirectly.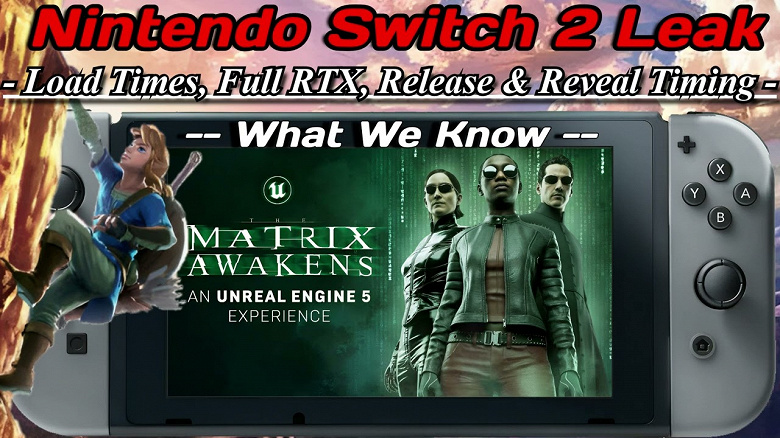 According to insider NateTheHate, the new console is capable of running Zelda: Breath of the Wild in 4K at 60 fps. For comparison, on the original Switch in handheld mode, this game runs at a resolution below 720p at 30 fps. That is, the difference is colossal. 
The Nintendo Switch 2 game console is capable of running Zelda
True, in the case of the new console, we are supposedly talking about launching the game with active DLSS technology, but in any case, this is a possibility for the console. 
The source also says that the Matrix Awakens demo, which we previously reported, runs on Switch 2 with better ray tracing effects than on PS5 or Xbox Series X. This can also be explained by hardware support from the GPU.  
`
Insider NateTheHate is quite reliable in this area. Previously, he precisely named the launch date of the PS VR 2 helmet, the game with which this helmet will be released, and other details.