They can be placed at an angle to each other
Philips has released an unusual monitor 24B1D5600: its display combines an IPS panel and an e-paper screen. More precisely, the Philips 24B1D5600 actually has two screens – a 23.8-inch color IPS with a resolution of 2560 x 1440 pixels and a 13.3-inch E Ink Carta HD with a resolution of 1200 x 1600 pixels, capable of displaying only shades of gray. The displays are connected by a hinge that allows you to adjust the angle between them. It is assumed that such a monitor is useful for use in the office: on the E Ink screen with low power consumption, you can, for example, view text documents.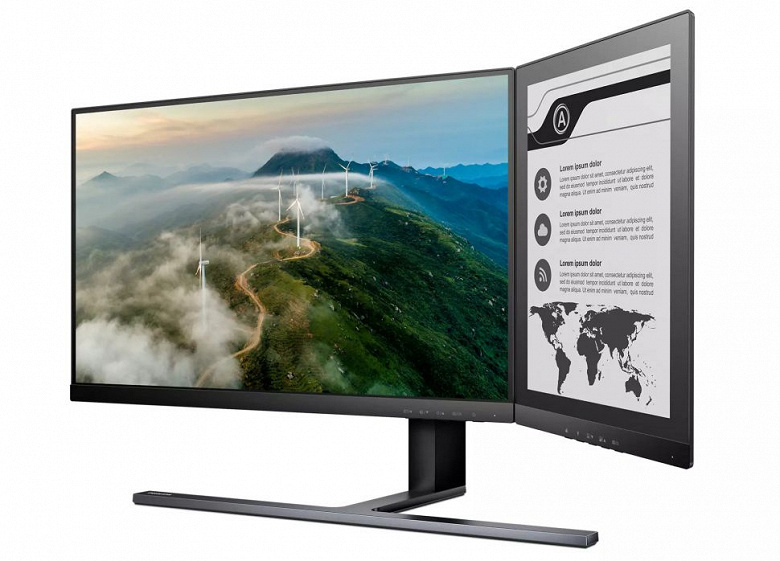 The Philips 24B1D5600 monitor received two screens at once
Philips 24B1D5600 displays are connected independently. The color screen is equipped with a DisplayPort 1.2 port, four USB-A and one USB-C connectors, as well as RJ45 and an audio output. E Ink screen received only one USB-C connector. Adjustable stand allows you to change the height, tilt and angle between the screens (up to 45 degrees). Sales of the "hybrid" Philips monitor have already started in China, where its cost is about $850. There is no word yet on a global release.