Moreover, the card passed the 3D benchmark
The GeForce RTX 4090 graphics card continues to set new overclocking records. This time, the CENS overclocker managed to get the adapter to work at a GPU frequency of 3825 MHz, and not just like that, but under load in the form of a full-fledged 3D benchmark. 
The Colorful RTX 4090 iGame Lab card was overclocked to the specified core frequency and run the Unigine Superposition test on it. The adapter successfully passed the test and scored 18,701 points – a record for this benchmark, and for the RTX 4090 this is a record both in terms of the frequency of the GPU in absolute terms, and in terms of the frequency at which the card was able to pass the 3D test. 
GeForce RTX 4090 graphics card overclocked to 3825 MHz on the core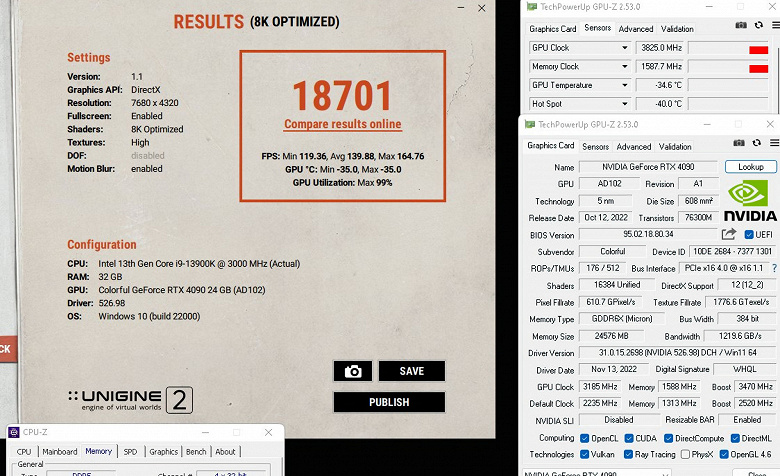 True, the Galax HOF card has already been overclocked to exactly the same frequency by GPUs, but then the adapter could not pass 3D tests.