On board are two cosmonauts and a NASA astronaut, who will stay on the station for more than a year.
According to the press service of Roscosmos, today, September 15 at 18:44 Moscow time, the Soyuz-2.1a launch vehicle with the Soyuz MS-24 manned spacecraft was launched from the 31st site of the Baikonur Cosmodrome. The ship's crew includes participants from the 70th and 71st long-term expeditions to the International Space Station (ISS): Roscosmos cosmonauts Oleg Kononenko and Nikolai Chub, as well as NASA astronaut Loral O'Hara.
The Soyuz MS-24 spacecraft successfully launched to the ISS
The launch of the Soyuz MS-24 into a given orbit, its separation from the third stage of the rocket, and the deployment of the ship's antennas and solar panels took place as usual, Roscosmos noted. The docking of the spacecraft to the small research module "Rassvet" of the Russian segment of the ISS is planned at 21:44 Moscow time. Soyuz MS-24 will deliver about 120 kg of cargo to the ISS, including photo and video equipment, removable storage media, onboard documentation, personal belongings of astronauts, food rations, fresh food, and packaging for scientific experiments.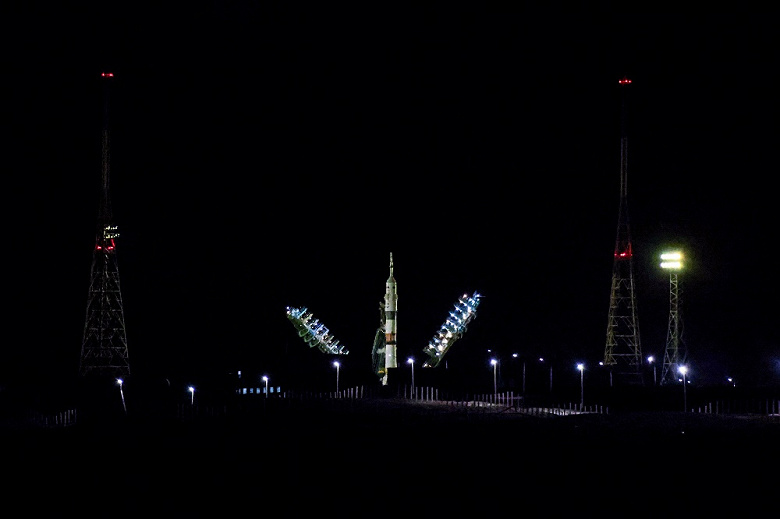 The planned total duration of the 70th and 71st long-term expeditions to the ISS will be 375 days. During this time, four spacewalks are planned under the Russian program, the arrival of four Progress MS cargo ships, and scientific and applied research. Oleg Kononenko and Nikolay Chub are expected to return to Earth on the Soyuz MS-25 spacecraft in September 2024, and Loral O'Hara on the Soyuz MS-24 spacecraft in March 2024.