The conquest of Europe fails
Oppo is going through a difficult period in Europe. Sales of phones in Germany were suspended for almost a year, and now the company's official website in Germany has been completely cleared of any mention of the company's products.
There is only one banner on the homepage, which is a reminder of Oppo's ongoing partnership with the UEFA Champions League.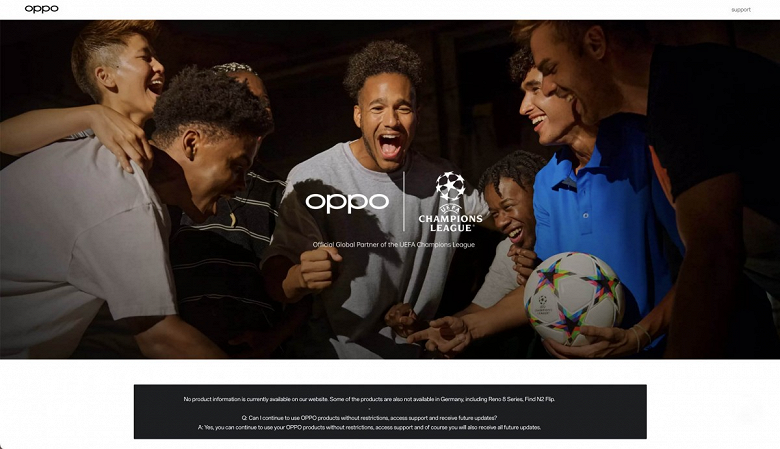 There are no devices left on the Oppo website in Germany.
Earlier there were reports that the company may leave the French market after June 30. According to an Oppo sales manager, employees have been told that the new Find X and Reno series will not be released in France. The Find N2 Flip was originally supposed to be available in retail stores, but plans have changed and the phone is only available online. Store sales staff have reportedly been ordered to remove Oppo displays and stop sales until June 30th.
Oppo also closed its chip development business last week. There have been rumors that Oppo and OnePlus may be exiting even more key European markets, but the company has denied these claims.
`