Apparently, this is the top version of TRD Pro
Toyota has been posting teasers of 2024 Toyota Tacoma design elements online for months now, and now an image has surfaced showing the entire car. It is interesting that they found it … on the official Toyota website.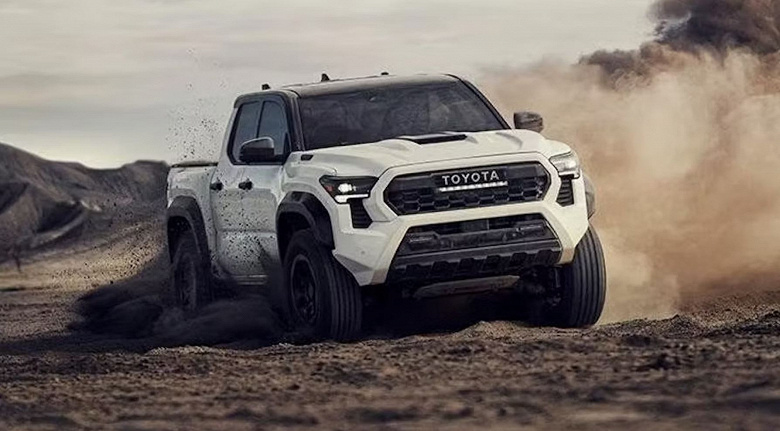 The new Tacoma looks both brutal and sportier than its predecessor. This photo most likely shows the top version of the TRD Pro – this is indicated by the strip-shaped LED panel integrated into the radiator grill, as if underlining the Toyota inscription.
This is what Toyota Tacoma 2024 will look like.
The official premiere of the SUV is expected on May 19, but something is already known about it. For example, in the basic version, Tacoma 2024 will have a manual transmission , which is very rare for the target market (USA).
Rumor has it that in the new generation Tacoma will lose the V6 engine and completely switch to four-cylinder engines, which in the top versions will work as part of hybrid power plants.
`