There is a version with 2 TB SSD
A shelf of midget mini PCs has arrived. Topton has released the M6S, which measures 72 x 72 x 45mm, meaning it literally fits in the palm of your hand.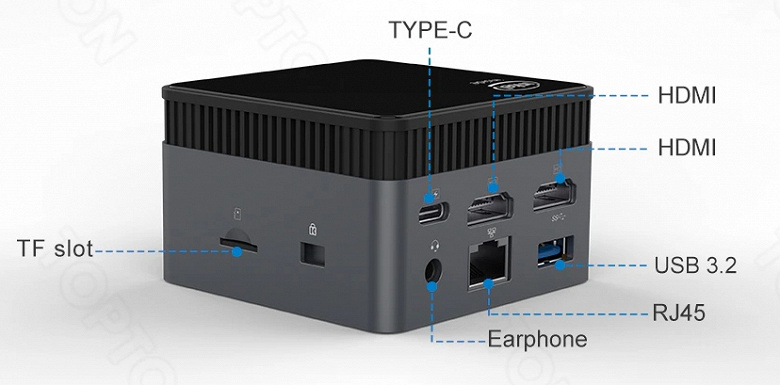 At the same time, apparently, this is the first such tiny mini-PC on the new Intel Processor N100 processor. We recall that it has four small nuclei. But the baby has 12 GB of RAM, which is unusual for such a PC, especially at its price.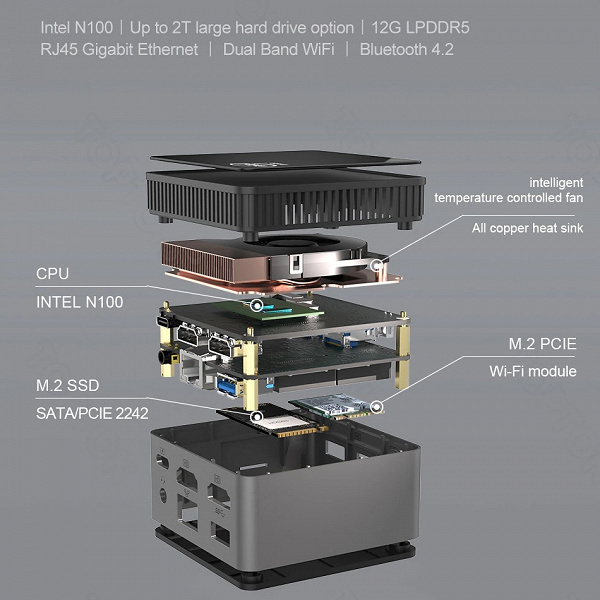 And they ask for the device only 170 dollars. True, without storage. So it's not a Barbone kit, but it's not a complete PC either. However, the addition of a 128 GB SSD will increase the price of the PC by only $5, and the maximum version does offer a 2 TB drive. 
From the rest, we can note the active CO, a pair of HDMI ports, RJ45, three USB 3.2 and a slot for microSD. There is also a USB-C port, but it serves only for power.