And at the level of Pixel 6 Pro
Smartphone Google Pixel 7a with a price of $ 500 received a camera level iPhone 14, Galaxy S23 / S23 Plus and Pixel 6 Pro. At least, this follows from the DxOMark review.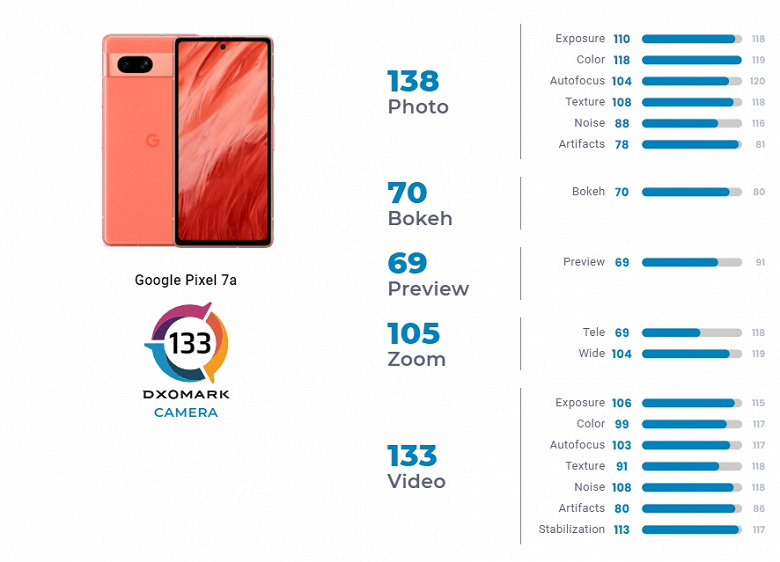 The source experts rated the Pixel 7a camera at 133 points. This is exactly the same as the models mentioned above, except that the Pixel 6 Pro has 134 points.  
Google Pixel 7a shoots on par with iPhone 14 and Galaxy S23 Plus,
By comparison, the Pixel 6a has a score of 122, the Pixel 6 has a score of 126, and the Pixel 7 has a score of 140. That is, the Pixel 7a photographs better than its predecessor and at the level of the Pixel 6 Pro. Again, according to DxOMark. At the same time, we should not forget that the Pixel 6 Pro has a camera, and with a periscope module, while the Pixel 7a does not have a camera at all. But the score for such a camera for the novelty is 105 points against 115 points for the Pixel 6 Pro, which is strange. 
Either way, based on DxOMark, the Pixel 7a has the best camera in its price range by a huge margin.  
`