This processor will be used in the only laptop model
AMD introduced its most powerful mobile processor, the Ryzen 9 7945HX3D, at the end of July , and now the CPU has been spotted on Geekbench for the first time, making it comparable to other CPUs.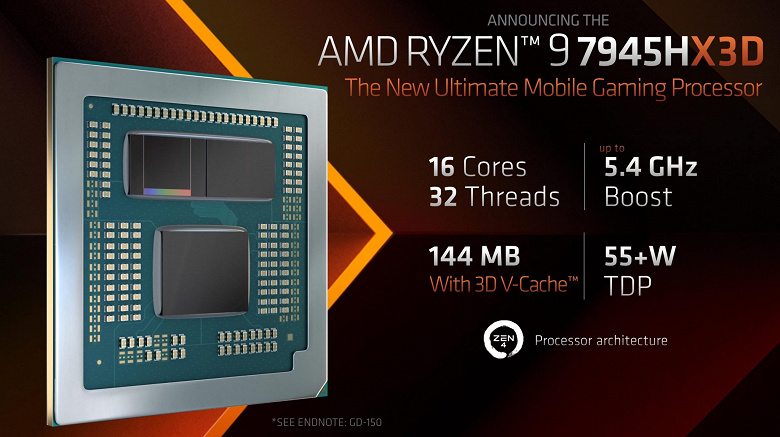 As you can see, the Ryzen 9 7945HX3D scored 2,783 in the single-thread test and 16,080 in the multi-thread test. Is it a lot? For comparison, the "regular" Ryzen 9 7945HX (that is, without 3D V-Cache memory) scores 2706 and 15,300 points, respectively. That is, there is an increase, but it cannot be called significant. On the other hand, the Ryzen 9 7945HX3D should show up in games, where the performance boost should be much greater.
Unique Ryzen 9 7945HX3D first tested on Geekbench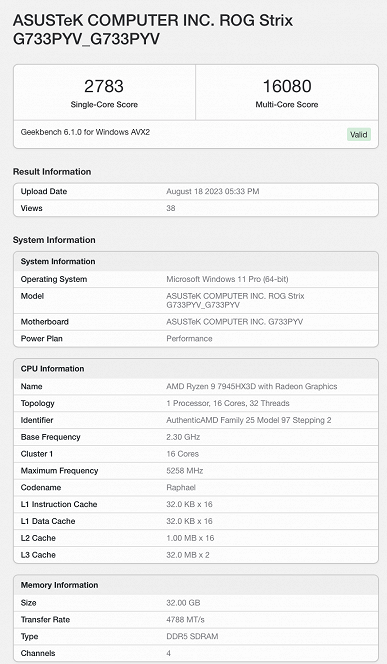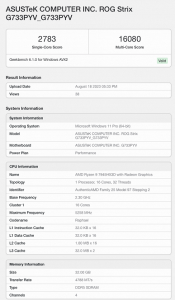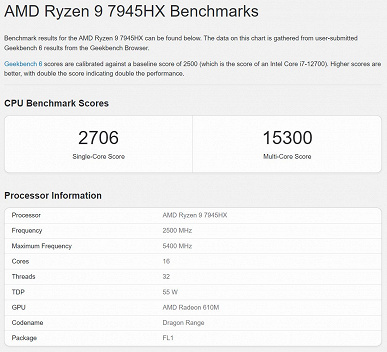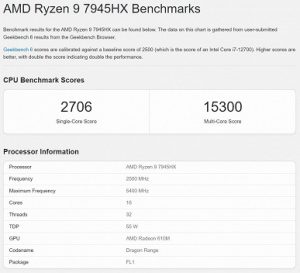 Sales of the first laptop with Ryzen 9 7945HX3D – Asus ROG Scar 17 X3D – will start on August 22. This laptop will also be the only model with Ryzen 9 7945HX3D.