Nvidia cards are the best
We know how good certain graphics cards are in games and even in various video processing applications. But our colleagues from the resource Tom's Hardware decided to check how the adapters will show themselves in today's popular tasks of accelerating AI.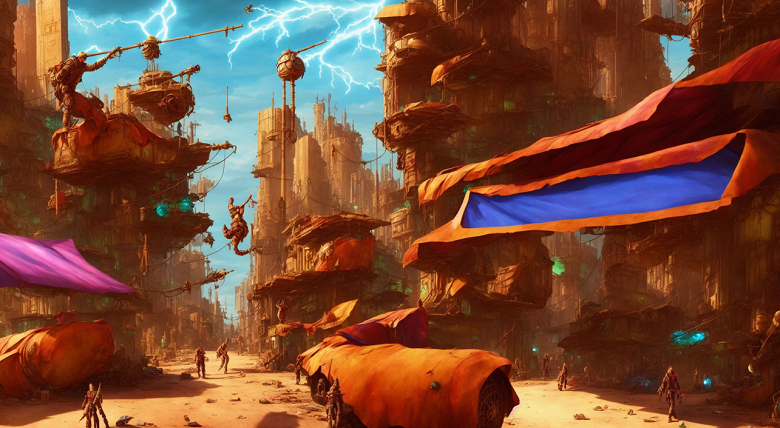 For testing, the authors used the Stable Diffusion application, which can create images from a text description. This software was chosen because it can be installed and run directly on a PC.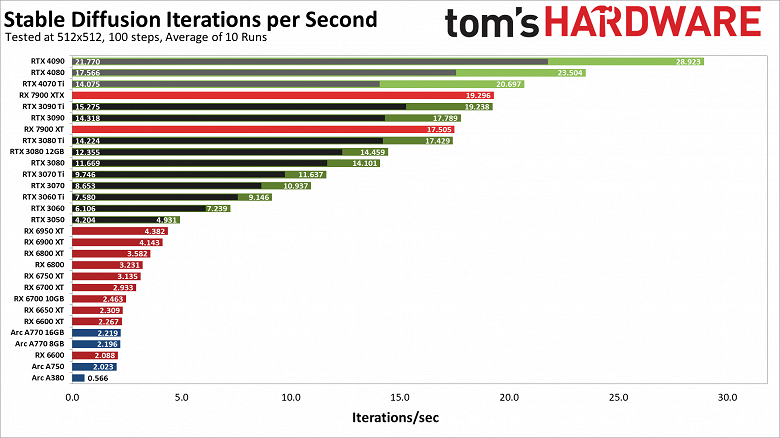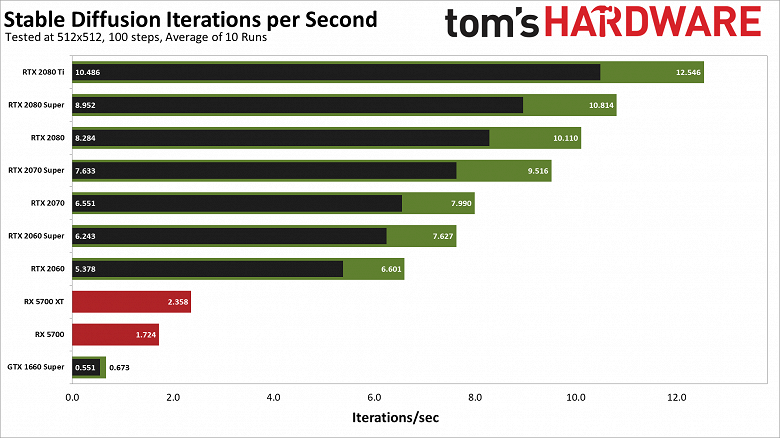 As you can see, the latest GeForce RTX 40 3D cards were the best at these tasks, which is not surprising given both the use of CUDA and the presence of dedicated tensor cores in Nvidia cards, although it is actually difficult to say whether they are used in this software.
The results of the new AMD Radeon RX 7900 are more interesting. Their results in comparison with Nvidia cards are worse than in games, but still very high overall. They are especially impressive against the background of the terrible results of the RX 6000 line.
However, here it is worth clarifying a number of points. The fact is that if you look at third-party news that was written on the basis of the source material immediately after the release, you can see a completely different diagram.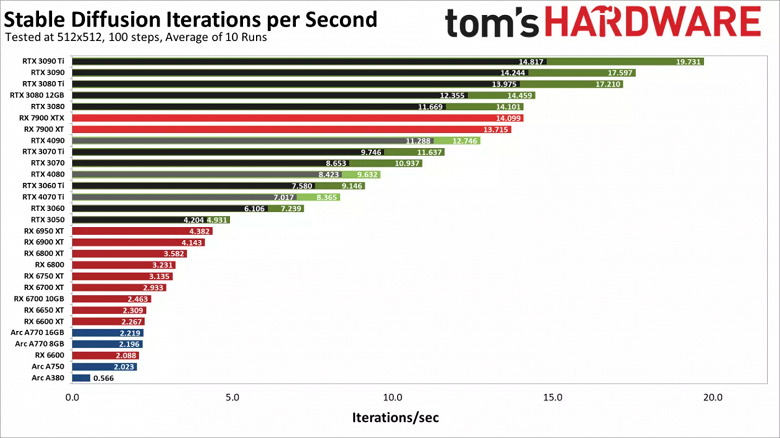 We can see significantly lower results for the RTX 40 and slightly lower results for the RX 7900. The bottom line is that initially they were like that, but then the authors got hold of various fixes with optimizations for these accelerators.
That is, we can conclude that the work of such software is very dependent on optimization. For example, it is not yet available for Intel cards, which is why they are much inferior to competitors.