The result was an iPhone with two full-featured connectors
It is expected that the USB-C port will appear in the iPhone 15, but this is still a long way off. But what has already become a reality: the engineer has finalized the iPhone so that it now has two ports at once – both Lightning and USB-C.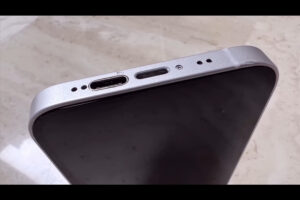 The video below clearly demonstrates the process: USB-C is paralleled with Lightning, and both ports are fully functional – iTunes recognizes the connection both one and the other.
Naturally, an additional port takes up space, so the interior space was not without modification: the engineer had to significantly cut the speaker (USB-C was located just in the place of the speaker), but it retained its functionality.
After the iPhone lost the standard headphone jack, it became impossible to listen to music on the wire and charge the iPhone at the same time, but for a phone modified in this way, this is not at all a problem.