The presentation will take place tomorrow
Realme has stated that Realme's 240W Super Fast Charging technology will be "the latest chapter in mobile phone speed charging."
The reason is that the USB-C 2.1 standard supports a maximum output of 240W (48V at 5A). Charging testing took place before the official announcement using a test smartphone based on OnePlus Ace Pro. According to Mydrivers, a full charge of the 4800 mAh battery took only 8 minutes and 9 seconds.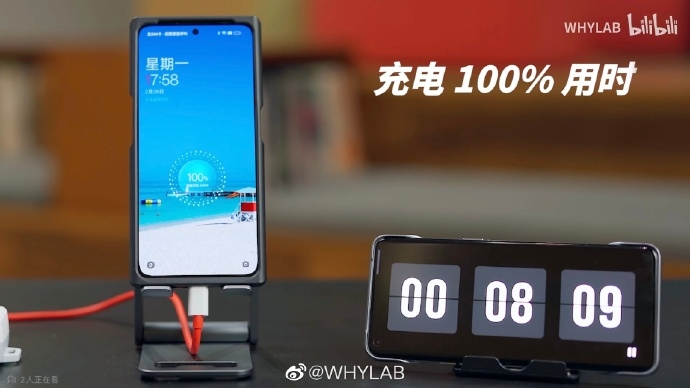 Earlier, Mydrivers published the first photos of the 240W Realme GT Neo5 smartphone charger that will be included in its package. This charger will support charging at a voltage of 10 V and a current of 24 A, and will also receive several degrees of protection (against overheating, short circuit, power surges, and so on).
The presentation of the Realme GT Neo5 smartphone with support for 240-watt charging is expected on January 5th.