WhatsApp Channels by Meta: A Game-Changer in Interactive Messaging
Meta CEO Mark Zuckerberg has just announced the global rollout of WhatsApp Channels, revolutionizing interactive messaging in over 150 countries, including India. This groundbreaking feature empowers users to share updates with a broad audience while maintaining stringent privacy measures.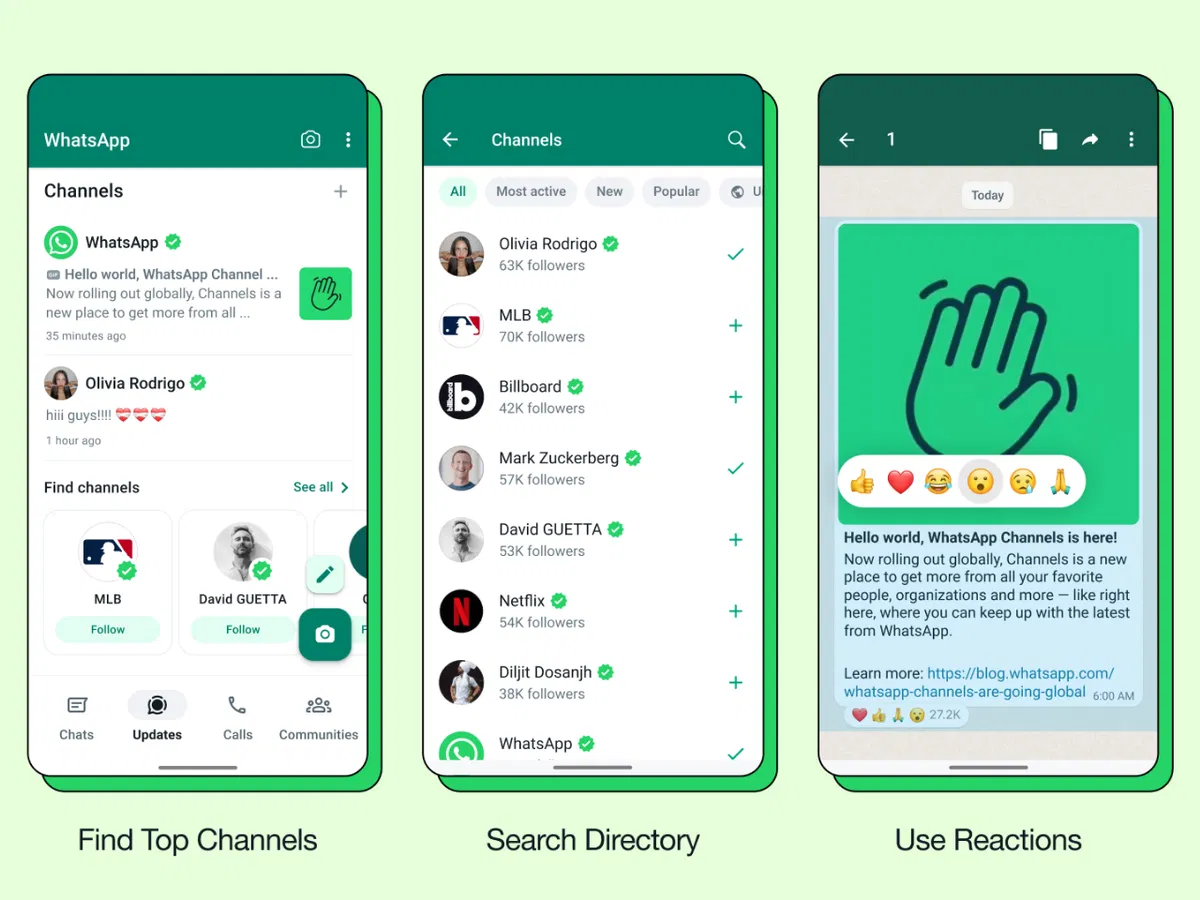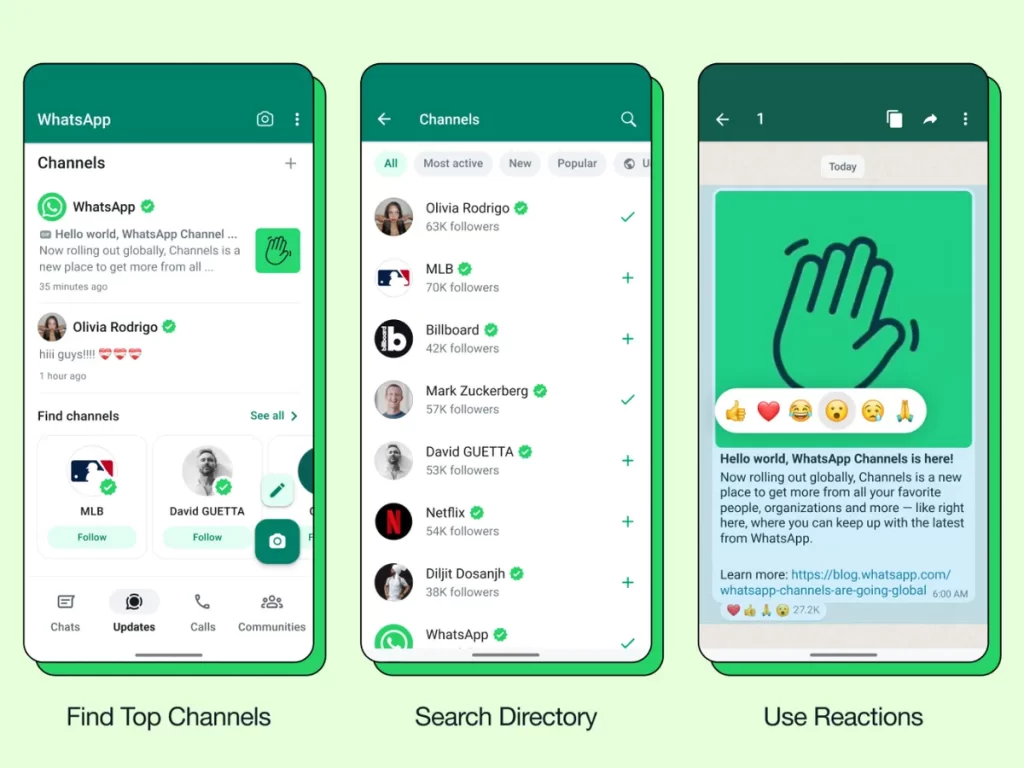 What Are WhatsApp Channels?
WhatsApp Channels, introduced by Meta, represents a one-way broadcast tool enabling users to disseminate updates to a wide audience. This dynamic feature is currently being introduced to users in 150 countries, with India among the first to experience its benefits. Expect it to be available to all users shortly.
Discovering WhatsApp Channels
WhatsApp Channels boasts a dedicated tab within the app, conveniently labeled "Updates." This tab encompasses both WhatsApp Status messages and WhatsApp Channels. Users gain access to a directory of channels, sortable by location, follower count, activity level, and freshness.
Joining WhatsApp Channels
To participate in WhatsApp Channels, users require a valid invite link. User privacy remains a top priority, with WhatsApp safeguarding the confidentiality of the channel creator's phone number and ensuring the identities of other members are not revealed.
Engaging with WhatsApp Channels
Messages sent via WhatsApp Channels have a 30-day lifespan. While channel members can react to messages with emojis, direct replies are not supported. It's important to note that emoji reactions remain private and are not visible to other followers.
`
Partnerships for Popularity
Meta has embarked on partnerships to popularize WhatsApp Channels, collaborating with the Indian Cricket team and notable celebrities such as Katrina Kaif and Diljit Dosanjh. These partners have established their channels, enriching the platform's content diversity.
Why Choose WhatsApp Channels?
WhatsApp Channels offer an efficient and secure way to reach a substantial audience while upholding user privacy. Whether you're a brand, influencer, or content creator, this feature presents an excellent opportunity to engage with your target audience effectively.
WhatsApp Channels is a new feature that allows users to create one-way broadcast channels to share updates with their followers. Channels are a convenient way to stay connected with people and groups within the WhatsApp app.
Channels are located in a new tab called Updates, which is separate from chats with family, friends, and communities. Channels can be used to send text, photos, videos, stickers, and polls. Channel admins' contact details and profile photos are not shown to followers.
WhatsApp Channels are rolling out globally over the next few weeks and will be available in over 150 countries, including India. Anyone will be able to create a channel in the coming months.
To create a channel, you can:
Launch WhatsApp on your phone.
Tap the Updates tab.
Tap the + icon and select New Channel.
Tap Get Started.
Add a channel name.
Customize your channel by adding a description and icon.
FAQs:
Q1: What is WhatsApp Channels by Meta?
A1: WhatsApp Channels is a new feature introduced by Meta, allowing users to share updates with a wide audience while preserving user privacy.
Q2: How can I join a WhatsApp Channel?
A2: To join a WhatsApp Channel, you need a valid invite link provided by the channel creator.
Q3: Can I see the identities of other members in a WhatsApp Channel?
A3: No, WhatsApp protects user privacy by not revealing the identities of other channel members.
Q4: Are emoji reactions visible to other followers in WhatsApp Channels?
A4: No, emoji reactions in WhatsApp Channels are private and not visible to other followers.