And company verification
As part of the international Conversations conference in Mumbai, the team of the popular WhatsApp messenger presented several new features designed to help companies and their customers solve their problems faster in WhatsApp chats.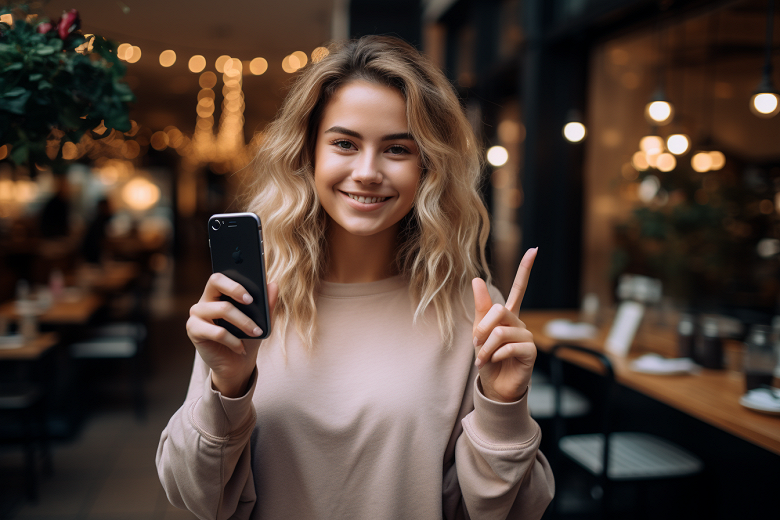 One of the innovations is the WhatsApp Flows feature. With its help, companies will be able to provide more options directly in the chat, such as choosing a seat on a train, ordering food at home or booking an appointment. Companies will also be able to send detailed menus and forms that can be customized to suit different needs.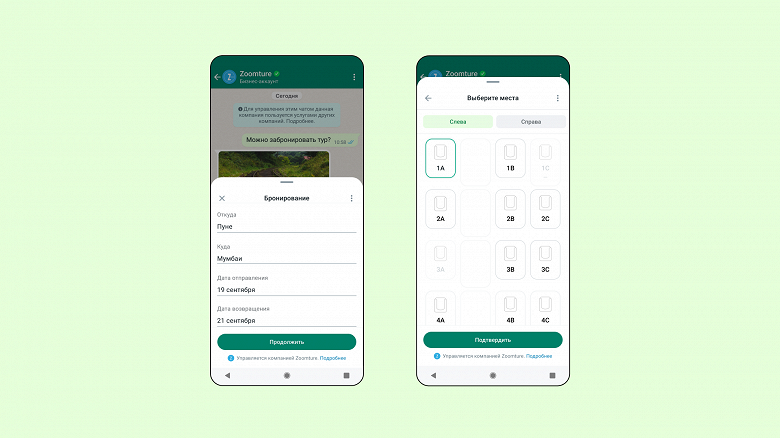 In the coming weeks, WhatsApp Flows will be available globally to businesses using the WhatsApp Business platform.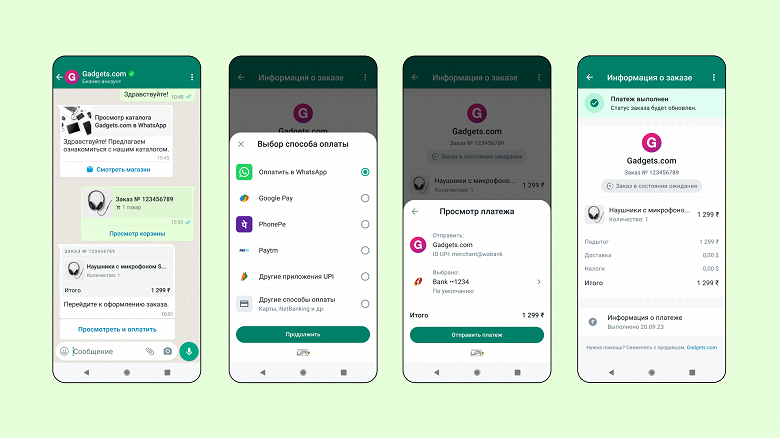 WhatsApp has launched new features for companies and users – more information, payment in chat
You can make purchases directly in the chat. Starting today, September 20, 2023, users in India can add items to their cart and pay using their preferred payment method. All supported apps are available with UPI, debit cards, credit cards and more.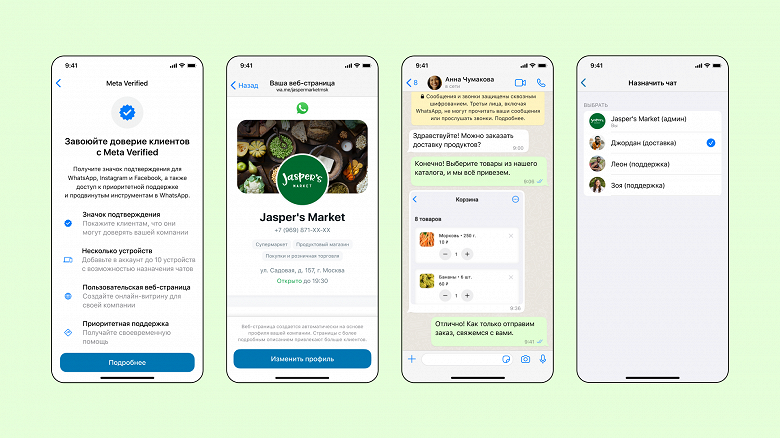 And finally, a Meta* Verified confirmation procedure has been added for companies. Once verified, they can sign up for a Meta Verified subscription, which includes a verification badge, improved account support, and protection against impersonators.
`
* The Meta company is recognized as extremist in Russia and is banned.