The update will be available to everyone in the coming weeks.
The team of the popular messenger WhatsApp announced the launch of new features for users. As noted in the press service, innovations "will make chatting not only more convenient, but also more interesting."
The main innovation concerns surveys. It is now possible to create surveys with a choice of one answer, rather than several variations. To do this, just turn off the "Allow multiple responses" option.
There is also a search for polls in chats, and poll creators will be able to receive notifications about how many people have already voted.
WhatsApp updated with new polls and sending files along with a signature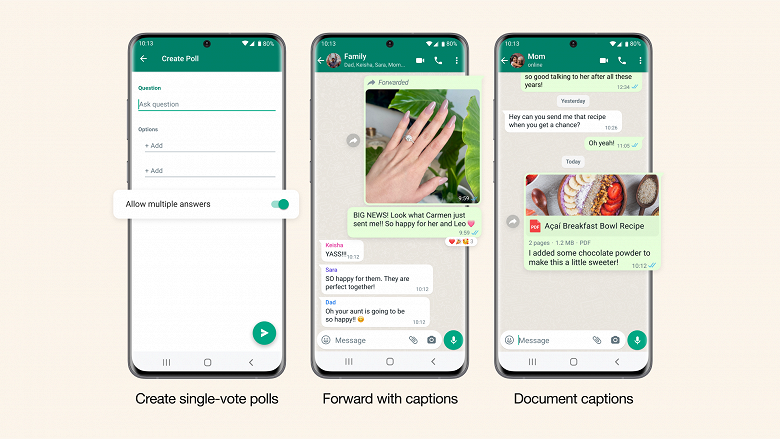 Another innovation is forwarding a message with a signature. This makes it easy to send a photo or video from one chat to another, along with a caption. When sending the signature, you can leave, delete or replace it with your own.
`
The next innovation is the addition of signatures to documents. Now you can add a signature to any document, not just photos and videos, as it was before.
The update has already begun to gradually roll out to users of stable versions of WhatsApp. It will be available to everyone in the coming weeks.