Whatsapp voice statuses, reactions, and statuses
Now users will be able to limit the audience that will see statuses. The developers have implemented the ability to adjust the privacy settings when updating the status so that users can choose the people who see it.
The second innovation is voice statuses. The audio message can be up to 30 seconds long.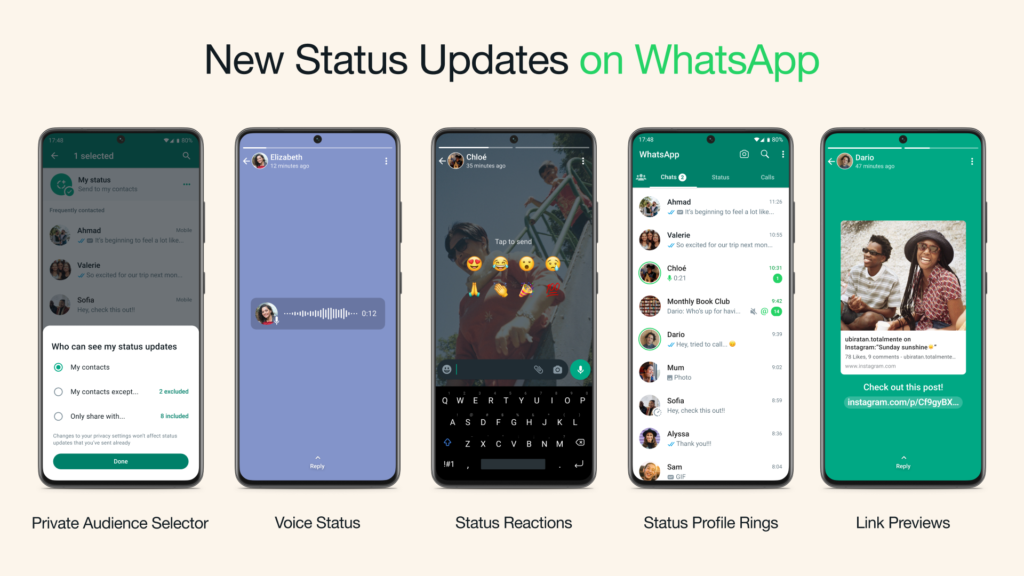 Also, for statuses, "reactions" appeared, with the help of which you can quickly respond to the statuses of friends and acquaintances. They work the same way as with messages. Another innovation is profile status rings when updating. This frame icon will appear around the profile photo when the user has posted a new status.
In addition, the statuses now have a preview of the content on the link, just like when sending a link in a message.
The update has already begun rolling out to WhatsApp Stable users around the world and will roll out to everyone in the coming weeks.