The full announcement will take place on May 11
The Asus ROG Ally portable game console will be fully presented on May 11th. As it turned out, the benchmark for the price is already there. According to PC Gamer, the price will be below the $1,000 mark.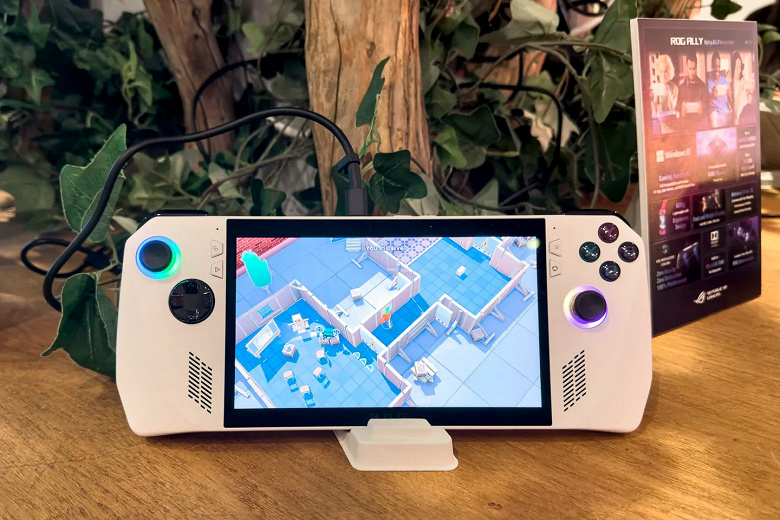 Will the Asus ROG Ally game console be only $50 more expensive than the Steam Deck?
I can tell you for sure that the price will be below $1,000. 200% that it will be below $1,000
It is not clear exactly how much lower, but usually in such cases the price is close to the designated border. This is a normal price compared to many Chinese competitors, but it is much more expensive than Steam Deck. Moreover, we recall that ROG Ally will exist in two main configurations: with Ryzen Z1 and Ryzen Z1 Extreme. That is, the price below $ 1,000 is almost certainly the price of the basic version, which will be slower than the same Steam Deck. And how much they will ask for the eldest, one can only guess.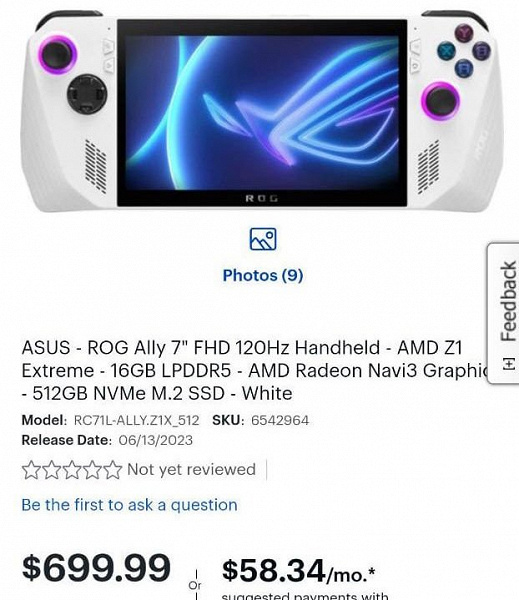 However, there is good news that gives hope that things will not be so bad at all. A screenshot from the Best Buy network has leaked to the Web, which indicates a price of $ 700, and this is the price for the top modification of the console! That is, the best version of ROG Ally will be only $ 50 more expensive than the top Steam Deck modification, while the Asus console is much more powerful. The base ROG Ally should be a lot cheaper. True, unlike the Valve console, it will be much less productive than the older one.