It will be finished in 2028
On Monday, the first work began on the construction of the Square Kilometer Array (SKA), the largest radio telescope in the world. The work will be completed in 2028.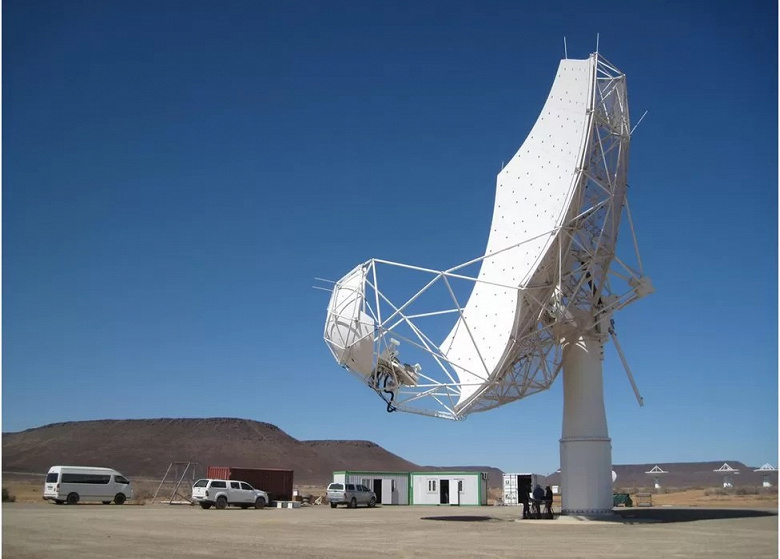 The Square Kilometer Array (SKA) is a whole array of radio telescopes connected in a single network. As a result, the total collecting area should exceed 500,000 m2. The installation will operate as an adaptive antenna array with a sensitivity 50 times greater than that of any other existing radio telescope. The placement of the antennas themselves in different parts of the world (in Australia and Africa) is also one of the important factors that determine the capabilities of the observatory. In particular, it is through SKA that astronomers will try to find the first stars of the Universe. 
The system will operate in the range from 50 MHz to 25 GHz, which will allow it to perform a wide variety of tasks. Including astronomers will be able to detect very weak radio signals.
SKA will contribute to a wide variety of areas of astronomy. In particular, the recently discovered "fast radio bursts". In a fraction of a second, they release an amount of energy equivalent to what our Sun emits in a whole year. And we have no idea what it is. How is this possible? I hope SKA will give an answer
Dr. Shari Breen
Despite the fact that the construction will be fully completed only in 2028, the system will start working already in 2024, since at that time four antennas will have already been built and connected. It is also important that the system is designed in such a way that after the completion of all work it can be further expanded by adding new antennas.
At the moment, the budget of the facility is estimated at about 2 billion euros.