Another bonus is three months of free subscription to YouTube Premium
Xiaomi on its official website has launched a countdown to the global premiere of its photo flagship Xiaomi 13 Ultra. The device will debut outside of China on June 8.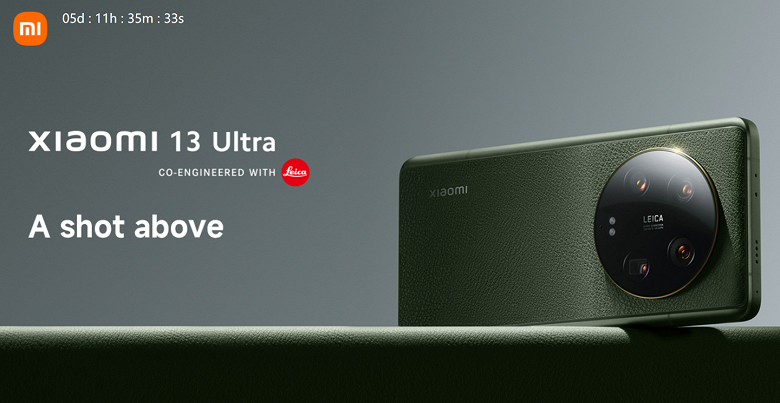 Xiaomi 13 Ultra with advanced Leica camera is finally out of China.
It is already known that as bonuses, the buyer of Xiaomi 13 Ultra will receive a free 3-month subscription to YouTube Premium and a 6-month subscription to the Google One cloud service with 100 GB of data storage.
According to preliminary data, Xiaomi 13 Ultra will be presented in Europe in one version – with 12 GB of RAM and 512 GB of flash memory. The price will be 1300 euros. Recall that Xiaomi 13 Ultra received an advanced Leica camera with the best Sony sensors, an OLED screen with a resolution of 2K, IP68 protection, a 5000 mAh battery with support for 100 W charging.